The Southbank Centre announced a new project today, in which newcomers to classical music will be able to attend a concert accompanied by a leading musician or composer, completely free of charge.
Conductor Marin Alsop, percussionist Colin Currie, violinist Nicola Benedetti, pianist Stephen Hough and composers Mark-Anthony Turnage and Nico Muhly are among those who will be involved in this new 'Encounters' scheme.
Hundreds of concert newcomers will be invited to attend one of the concerts at the Southbank Centre in its 2019/20 season. They will then, in turn, be asked to invite another concert newcomer with them to the next concert, also free of charge. And each of those second group of invitees will, it is hoped, then do likewise, thus opening the door to a whole new generation of concert 'first-timers'.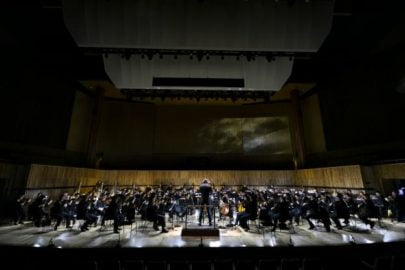 The programme will initially be open to charities and local community groups, including Streetwise Opera, the Irene Taylor Trust and Coin Street Community Builders, as well as local businesses.
'Classical music concerts so often seem like a close door (or several) to those who have never attended one,' says pianist Stephen Hough. 'A stuffy private club: elitist, pompous and inaccessible. Encounters is a brilliant, simple idea to destroy this perception and to fling those doors open.'
---
26-year-old soprano Nikola Hillebrand from Germany is the first prizewinner of this year's Das Lied International Song Competition.
In addition to the prize money of €15,000, the first prize is associated with performances at prestigious concert halls and music festivals as well as professional production in a studio of the public radio SWR2. The competition, founded by baritone Thomas Quasthoff, is regarded as one of the most important singing competitions in the world and this year took place for the second time in Heidelberg, Germany. 70 young singers and 51 pianists from all over the world had applied to compete in 2019.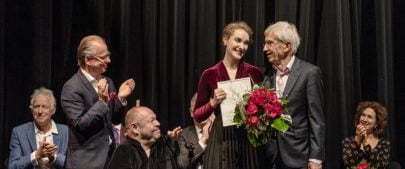 The second prize of €10,000 will be shared by 25-year-old mezzo-soprano Yajie Zhang and 26-year-old baritone Konstantin Krimmel, who also received the audience prize of €2,000. The third prize of €5,000 went to 25-year-old baritone Michael Rakotoarivony, and an additional prize of €2,500 for the most promising future talent went to 26-year-old bass baritone Jeeyoung Lim. In his absence, 29-year-old pianist Matthew Fletcher was honoured as the best pianist of the competition and received €5,000.
---
Frankfurt am Main/Berlin (MH) – Der Bariton Johannes Martin Kränzle erhält den Rheingold-Preis des Frankfurter Richard-Wagners-Verbandes (RWV). Die undotierte Auszeichnung soll dem Künstler am (heutigen) Sonntag bei einem Konzert verliehen werden. Damit werde ein in Frankfurt lebender Sänger und Darsteller gewürdigt, der das Publikum mit allen Facetten seiner Künstlerpersönlichkeit begeistert, teilte der Verband mit.
Die Laudatio hält der Intendant der Oper Frankfurt, Bernd Loebe. Bei dem Konzert im Dr. Hoch's Konservatorium ist Kränzle nicht nur singend zu erleben, sondern vor allem als Komponist. Neben seinen "Liedern um Liebe" (mit der Mezzosopranistin Lena Haselmann und dem Malion-Quartett präsentiert er als Erstaufführungen zwei Bearbeitungen von Werken Hanns Eislers und Johannes Brahms'.
Der Rheingold-Preis beinhaltet auch die Ehrenmitgliedschaft im RWV. Bisher wurde die Auszeichnung an den Generalmusikdirektor der Oper Frankfurt, Sebastian Weigle (2010), und den Bariton Terje Stensvold (2014) verliehen.
---
Baritone Johannes Martin Kränzle received the Rheingold Prize of the Frankfurt Richard-Wagner-Verband (RWV). The award was awarded to the artist on Sunday at a concert. The Rheingold Prize honors a singer and actor living in Frankfurt who thrills the audience with all facets of his artistic personality, the association announced.