Georgia Mann to replace Ian Skelly on BBC Radio 3's Essential Classics
BBC Radio 3 has announced a change to its presenting line-up, with Georgia Mann taking over from Ian Skelly on the station's mid-morning weekday programme Essential Classics. She will join Suzy Klein from 5 April, with Ian Skelly moving to the Afternoon Concert slot a week later.
Georgia Mann is currently a presenter on Radio 3's Breakfast programme with Petroc Trelawny, and also presents a variety of concerts and programmes such as Words and Music. She is a former producer of Radio 4's Front Row programme.
---
Riccardo Chailly verlängert als Musikdirektor der Mailänder Scala
Der italienische Dirigent Riccardo Chailly hat seinen Vertrag am Mailänder Teatro alla Scala verlängert. Der Verwaltungsrat stimmte dem Vorschlag von Intendant Dominique Meyer zu. Chailly wird dem Haus damit drei weitere Jahre als Musikdirektor erhalten bleiben.
Wie das Opernhaus bekannt gab, läuft der Vertrag bis ins Jahr 2025, eine Verlängerung um weitere zwei Jahre sei darüber hinaus möglich. Der italienische Musiker, der sein Debüt an der Scala bereits 1978 gab, hat den Posten seit 2015 inne, vor ihm war Daniel Barenboim als Musikdirektor des Hauses tätig.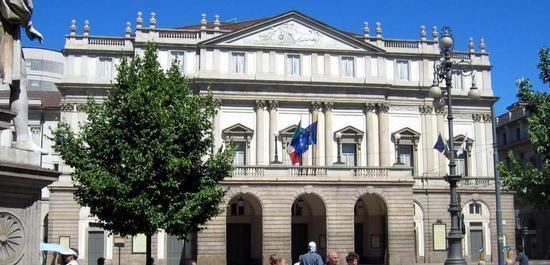 Riccardo Chailly renews as music director of La Scala in Milan
Italian conductor Riccardo Chailly has extended his contract at Milan's Teatro alla Scala. The board of directors approved the proposal of artistic director Dominique Meyer. Chailly will thus remain with the house for three more years as music director.
As the opera house announced, the contract runs until 2025, and an extension for another two years is possible. The Italian musician, who made his debut at La Scala in 1978, has held the post since 2015; Daniel Barenboim preceded him as music director of the house.
---
Le Festival de Pâques de Salzbourg reporté à la Toussaint, du 29 octobre au 1er novembre 2021
Les responsables du Festival de Pâques de Salzbourg ont annoncé que l'évolution de la situation sanitaire, due à la pandémie de Covid 19, en Autriche, les contraint à repousser l'édition 2021 (initialement programmée du 2 au 5 avril) au week-end de la Toussaint.
Pour la première fois de son l'histoire, le Festival de Pâques n'aura pas lieu à sa date habituelleDans un communiqué, la direction du Festival de Pâques de Salzbourg (Osterspiele Salzburg) annonce que « Pour la toute première fois dans l'histoire du festival, l'événement n'aura pas lieu à sa date habituelle, mais à l'automne prochain. 

Salzburg Easter Festival postponed to All Saints' Day, October 29 to November 1, 2021
The Salzburg Easter Festival has announced that the changing health situation due to the Covid 19 pandemic in Austria has forced them to postpone the 2021 edition (originally scheduled for April 2-5) to the All Saints' weekend. For the first time in its history, the Easter Festival will not take place on its usual date.
In a press release, the management of the Salzburg Easter Festival (Osterspiele Salzburg) announces that "For the first time in the festival's history, the event will not take place on its usual date, but in the autumn.