What happened in this week's #ClassicalNews?
The 2018 Grammy nominations have been announced, with several string performances among the classical contenders.
Laurie Anderson and the Kronos Quartet were nominated in the Best Chamber Music/Small Ensemble Performance category for their album Landfall, a elegiac cycle of songs that show how human memory can be stronger than catastrophe.
It competes with the Aizuri Quartet's debut album Blueprinting, featuring five contemporary American composers; the Danish String Quartet's album of Beethoven, Shostakovich and Bach; and Visions and Variations, an album of works by Britten, Prokofiev and the contemporary composer Ethan Wood performed by the American chamber orchestra A Far Cry.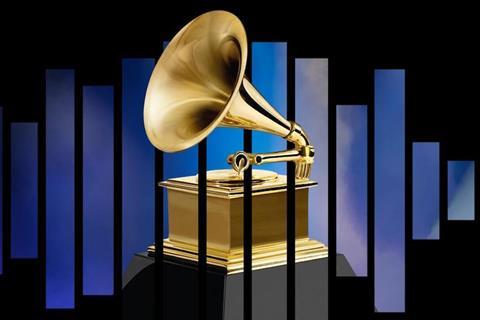 Christina Day Martinson has been nominated in the Best Classical Instrumental Solo category for her recording of Biber's Mystery Sonatas. She is in good company with Joshua Bell, who has been nominated for his recording of two Bruch works: the Scottish Fantasy and the Violin Concerto No 1.
The composer Missy Mazzoli is a contender for the Best Contemporary Classical Composition award, with her violinistic twist on the traditional late afternoon prayer service, the Vespers, as featured in a new video by director James Darrah.
Meanwhile, the recording of Aaron Kernis's new Violin Concerto, featuring James Ehnes, has been nominated twice: in the Best Contemporary Classical Composition and Best Classical Instrumental Solo categories.
Yay! And here's a playlist of all the #Classical Grammy nominees that are on Spotify: https://t.co/Qa0AxvShcb

— AnEarful (@AnEarful) December 10, 2018
[via The Strad] 
---
Jörg Widmann and Jonas Kaufmann receive Maximilian Order
Der Komponist und Klarinettist Jörg Widmann und Tenor Jonas Kaufmann bekommen am kommenden Montag, 17. Dezember, in München den Bayerischen Maximiliansorden. Ministerpräsident Markus Söder (CSU) verleiht die Auszeichnung an insgesamt sechs Persönlichkeiten aus Wissenschaft und Kunst, wie die Staatskanzlei am Dienstag, 11. Dezember, in München mitteilte. Der Maximiliansorden gilt als höchste Auszeichnung des Freistaats auf dem Gebiet der Kunst. Mit der Verleihung verbunden ist auch die Zugehörigkeit zu einer Ordensgemeinschaft, die sich jährlich trifft.
Composer and clarinettist Jörg Widmann and tenor Jonas Kaufmann will receive the Bavarian Maximilian Order in Munich on Monday 17 December for their artistic achievements. Prime Minister Markus Söder (CSU) presents the award to a total of six personalities from science and the arts, as the State Chancellery announced on Tuesday, December 11, in Munich. The Maximilian Order is considered the highest honor of the state in the field of art.
Ministerpräsident Markus Söder verleiht Bayerischen Maximiliansorden:

Wissenschaft: Ingrid Kögel-Knabner, Gerhard Leuchs, Laurens Molenkamp, Petra Schwille, Barbara Stollberg-Rilinger
Kunst: Michael Haneke, Jonas Kaufmann, Norbert Miller, Jörg Widmannhttps://t.co/dB6JvtSaO0

— Gerhard (@Drahreg01) December 11, 2018
[via SWR]
---
A factory in the Fiemme valley has launched a crowdfunding effort to enable it to quadruple its processing capacity before the wood deteriorates.
Storms in northern Italy in October flattened large portions of Alpine forest, including in the Fiemme valley and Paneveggio national park, where Stradivari selected spruce for the tops of his instruments.
The forests, where conditions favour the growth of spruce with a very tight and straight grain, still provide a great deal of tonewood for the manufacture of violins, guitars and piano soundboards. The nutrient-poor soil and cold winters promote a very slow growth, and trees suitable for tonewood tend to be 150-250 years old.
A local tonewood factory, Ciresa, is now grappling with the problem of an oversupply of felled trees which will begin to deteriorate as the months wear on.
Ciresa has now launched a crowdfunding initiative to enable it to make the necessary investment. It is offering two options: luthiers and existing customers can deposit an amount as advance payment on future orders; music lovers and anyone else concerned about 200-year-old tonewoods ending up as firewood, can simply make a cash deposit which Ciresa will refund within three years.
Ciresa will issue a receipt and a violin-shaped keepsake made out of Fiemme spruce. The company will offer the IOUs in three tiers:
Save a small log of Stradivarius' tone wood: €80
Save a big log of Stradivarius' tone wood: €150
Save a tree of Stradivarius' tone wood : €300
So, so many trees hit by incredibly strong winds this week in the Italian north east. Including the woodland areas of spruces used to build world-renowned Stradivari violins. Two hundred years won't be enough to recreate the forest. (Italian article: https://t.co/sga1UJsGNn)

— Giulia Biasibetti (@bgiulia) November 3, 2018
[via The Strad]