Gramophone hosts online charity gala for musicians
Gramophone magazine has organised an online gala to support musicians whose work has dried up due to the coronavirus crisis.
The gala will feature former Gramophone Classical Music Awards winners. Each artist will introduce and perform a short programme from his or her own home and viewers will be encouraged to donate to the charity Help Musicians.
Performers include Lise Davidsen, Boris Giltburg, Sir Antonio Pappano, Rachel Podger, Sean Shibe and Jean-Efflam Bavouzet.
James Jolly, editor-in-chief of Gramophone, said: 'Music is one of the most spiritually nourishing things humans can share, and when the musical world falls silent, we feel its loss. To ensure that music will play again when this crisis eases, we are encouraging music lovers to dig deep and help the musicians who enrich our lives day after day.'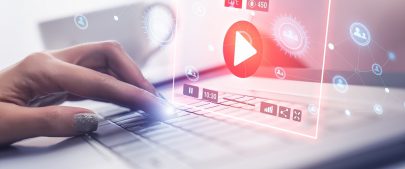 ---
Bonner Beethovenfest bekommt neuen Intendanten
Der Cellist und Kulturmanager Steven Walter soll ab 1. November 2021 neuer Intendant des Bonner Beethovenfests werden. Das beschloss der Aufsichtsrat der Internationalen Beethovenfeste Bonn gGmbH am Montag. Gleichzeitig verlängerte das Gremium die Intendanz von Nike Wagner bis zum 31. Oktober 2021.
Zudem wurde das diesjährige Beethovenfest wegen der Corona-Pandemie abgesagt. Es soll stattdessen im Zeitraum vom 20. August bis zum 10. September 2021 stattfinden. Ob alle für 2020 unter dem Motto "Auferstehn, ja auferstehn" geplanten Veranstaltungen verschoben werden können, sei noch nicht absehbar.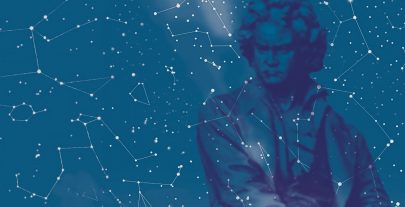 Bonn Beethovenfest gets new director
The cellist and cultural manager Steven Walter is to become the new director of the Bonn Beethoven Festival from November 1, 2021. This was decided by the Supervisory Board of the International Beethovenfest Bonn gGmbH on Monday. At the same time, the board extended the directorship of Nike Wagner until October 31, 2021.
Furthermore, this year's Beethovenfest was cancelled due to the Corona Pandemic. Instead, it will take place in the period from August 20 to September 10, 2021. It is not yet foreseeable whether all events planned for 2020 under the motto "Resurrection, yes, resurrect" can be postponed.
---
"Classique Sur Canapé", cette nouvelle plateforme qui permet aux internautes de soutenir les artistes
Depuis le début du confinement, les institutions culturelles, les médias et les plateformes de streaming ont mis en place des offres de concerts gratuites, signe de solidarité. S'il faut bien sûr saluer ces initiatives généreuses des artistes et des plateformes, une question se pose : est-ce vraiment la meilleure manière de soutenir les artistes ? Certaines initiatives en revanche, se positionnent sur le créneau payant. C'est le cas de Classique Sur Canapé.
Sur le plan économique, la plateforme fait le choix assumé du payant. Pour accéder aux concerts, il faut souscrire à un abonnement : 15 euros pour quatre concerts, 30 euros pour huit concerts, 40 euros pour 12 concerts. Ils sont présentés par un visage que connaissent peut-être déjà certains internautes, celui de la youtubeuse et comédienne belge Valentine Jongen.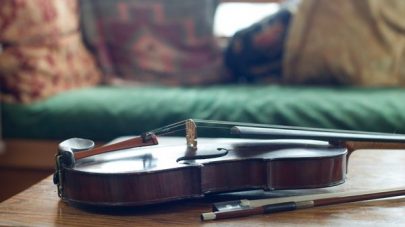 "Classique Sur Canapé", that new platform which allows Internet users to support artists
Since the beginning of the containment, cultural institutions, media and streaming platforms have been offering free concerts as a sign of solidarity. While these generous initiatives by artists and platforms are of course to be welcomed, the question arises: is this really the best way to support artists? On the other hand, some initiatives are positioned in the paid niche. This is the case of Classique Sur Canapé.
Economically speaking, the platform makes the assumed choice of paying. To access the concerts, you have to take out a subscription: 15 euros for four concerts, 30 euros for eight concerts, 40 euros for 12 concerts. They are presented by a face that some Internet users may already know, that of the Belgian youtube artist and actress Valentine Jongen.
---
Kennedy Center Postpones Performances Through August, Including Entire Hamilton Engagement
The John F. Kennedy Center for the Performing Arts, which had previously postponed all scheduled ticketed performances through May 22, has now extended that postponement through August 9 due to the ongoing effects of COVID–19.
The Kennedy Center and the producers of Hamilton have also postponed the entire upcoming 14-week engagement of the Pulitzer Prize-winning musical, which was to play the Opera House June 16–September 20. The producers are working with the D.C. venue to reschedule the engagement.
The Center's programmers are exploring options for rescheduling additional artists and productions for a future date where possible. The National Symphony Orchestra is also working to reschedule all planned concerts at the Kennedy Center through August 9.