Guildhall School of Music & Drama launch new Masters degree
Guildhall School of Music & Drama has announced a new postgraduate Electronic Music degree. Starting in September 2020, the two-year course will equip students with practical and project-based skills for professional careers in the industry.
The conservatoire also offers the chance for Electronic Music students to work regularly with the professional musicians of the Guildhall Session Orchestra, an ensemble created specifically to bring to life music produced by the Electronic Music department.
---
Stephen Fry to judge new young composers' competition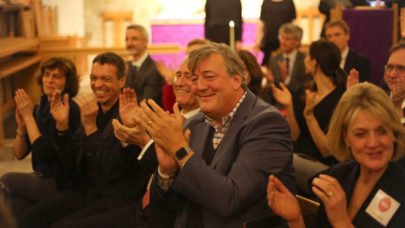 The writer, comedian and actor is helping champion the work of aspiring young composers.
The competition itself comes in two parts: an 'Open Competition' for anybody to enter, and the 'Youth Competition' which is open to secondary school-aged pupils who, crucially, study at state schools. Ten finalists in the Youth category have the opportunity to hear their work performed by the Ora Singers after one-to-one mentoring with top choral composers, including Thomas Hewitt Jones and Kim Porter.
---
Dominique Meyer folgt auf Alexander Pereira
Seit seinem Amtsantritt 2014 als Intendant der Mailänder Scala stand Alexander Pereira immer wieder in der Kritik. Wie italienische Nachrichtenagenturen am 28. Juni meldeten, wird ihm Dominique Meyer nachfolgen, der derzeit noch Direktor der Wiener Staatsoper ist. Alexander Pereiras Vertrag an der Mailänder Scala läuft noch bis Februar 2020, eine Verlängerung über dieses Datum hinaus ist nun endgültig vom Tisch, wie italienische Nachrichtenagenturen am Freitagabend (28. Juni) offiziell bestätigten.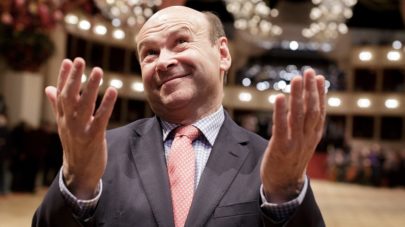 Dominique Meyer succeeds Alexander Pereira
Since taking office in 2014 as director of Milan's Scala, Alexander Pereira has been the subject of repeated criticism. As Italian news agencies reported on 28 June, Dominique Meyer, who is currently still director of the Vienna State Opera, will succeed him. Alexander Pereira's contract at Milan's Scala runs until February 2020, an extension beyond this date is now finally off the table, as Italian news agencies officially confirmed on Friday evening (28 June).