WildKat Berlin Is Thrilled To Be Working With Hanni Liang, A Young Inspirational Artrepreneur Who Is Known For Her Creative Concert Concepts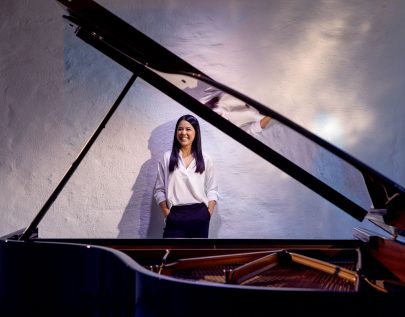 Pianist, innovator and artrepreneur Hanni Liang uses artistic means to address social issues and encourage dialogue and debate.
"I think art and culture can challenge people to talk about what unites us in diversity and what holds us together socially. Even if they don't necessarily offer solutions, they ask questions and challenge us to deal with positions that are perhaps not part of our everyday lives. They open spaces for a more human togetherness and encounters, which I would like to create as a musician and through my concerts." – Hanni Liang
Hanni Liang staged a participatory project at the Ludwigsburger Schlossfestspiele for the second time this season. With 14 participants between the ages of 15 and 65, she performed on the theme "Type. Human. Character – what unites us in diversity?" 
Together with sociologist and author Harald Welzer and Fridays for Future, she is creating a space for interaction at the Mozartfest Würzburg. For one week she will design the M PopUp and will be heard in different performances around the theme of sustainability. 
In 2017, Hanni made her debut at the Klavier-Festival Ruhr and has been a recurring part of the festival ever since. This year's concert will be broadcasted by Deutschlandfunk on June 15, 2022.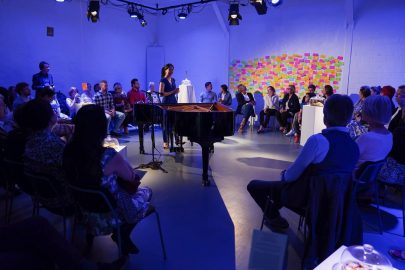 Hanni grew up in a non-musician family and received her first piano lessons at the age of eight. After making rapid progress, she was accepted as a junior student in the piano class of Prof. Barbara Szczepanska at the Robert Schumann Academy of Music in Düsseldorf.
She completed her bachelor's degree in music and further studies in media management at the Hanover University of Music, Drama and Media, where she was significantly influenced by Bernd Goetzke. She is currently studying with Prof. Matthias Kirschnereit at the Rostock University of Music. 
The virtuoso has given international concerts in China, Italy and Russia, as well as Austria, Spain and Poland, where she has performed at the International Chopin Festival in Warsaw, the Tianjin Piano Festival, the Forbidden City Concert Hall Beijing, Qintai Concert Hall Wuhan, the Mariinsky Theater or the Trans-Siberian Art Festival, among others.
Hanni has performed at music festivals such as the Mozartfest Würzburg, the Ludwigsburger Schlossfestspiele, the Heidelberger Frühling and the Schumannfest, and has already made her debut with the Deutsche Kammerphilharmonie Bremen and Franz Liszt's first piano concerto at the Elbphilharmonie.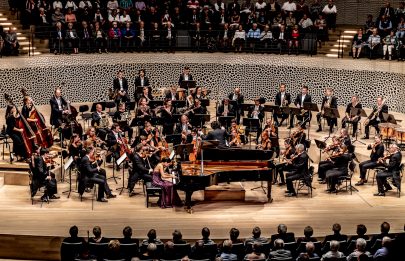 In 2016, the artrepreneur founded the non-profit musicians' collective "Tonalisten" for special concert formats together with Tonali (cultural project based in Hamburg) and Harrison Parrott (Sabine Frank). The goal of this project is to be more socially relevant. Hanni wants to explore the future of the classical concert with the project and initiates numerous school and further education projects with the goal of enabling cultural participation for society as a whole. 
"Culture and art may not provide answers, but they ask questions. They challenge us to take a position and to find out in conversations why we perceive things differently and why we also react to them differently. They make us recognize what unites us in our diversity and what holds us together as a community. That's what I want to contribute to as a musician and a human being." – Hanni Liang
She collaborates with musicians like Maria João Pires, Homero Francesch and contemporary composers like York Höller and Manfred Trojahn. Manfred Trojahn's melodrama "Verpasste Gelegenheiten", Prélude No. 7 and 8 and "Leise Gondeln" were premiered by Hanni Liang.
WildKat will be working with Hanni on Press & PR for her upcoming projects. We are excited to partner with this inspirational artrepreneur as she encourages a more humane co-existence and a forward-looking, sustainable society with her artistic-social and participatory projects.
Welcome Hanni!