WildKat PR wishes Steve Reich a very Happy Birthday today!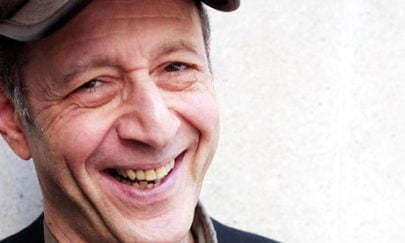 Photo: Martin Godwin
WildKat PR recently worked with Steve and Metal Liverpool on their "Different Trains" project, which took place last week. The performance was given a five-star review by The Times, who described the performance as "an exuberant, sometimes dark blend of music and film — this was a superb performance of one of Steve Reich's most poignant works." "Different Trains" was performed as an open-air concert at Metal's Liverpool home at Edge Hill station, the oldest active passenger railway station in the world, with a film accompaniment, which was  a newly commissioned work by artist and filmmaker Bill Morrison. Take a look at Steve's interview with the London Contemporary Orchestra on Boiler Room, where he talked about the production.
Besides the Different Trains project, Steve also collaborated with The Royal Ballet's Resident Choreographer, Wayne McGregor, to create a new one-act work, in celebration of Reich's 80th birthday as well as Wayne McGregor's ten years as Resident Choreographer at Royal Opera House. The world premiere performance will take place in November 2016. For more details about the performances, please refer to ROH's website.
In addition, Steve Reich recently collaborated with Kristjan Järvi on his Sound Project and released a double CD "Steve Reich Duet," in celebration of Reich's 80th birthday.
Steve Reich will also be presenting his works with the Barbican. "Steve Reich's music changed the way we hear our world," as said by the Barbican. In his 80th birthday year, the Barbican begins a year-long celebration, with Britten Sinfonia launching the festivities with the European premiere of his work "Pulse": just part of an evening of music and visuals that demonstrates his profound engagement with the events of our time: air travel, atomic testing, and genetic engineering. Visit the Barbican's website for more details.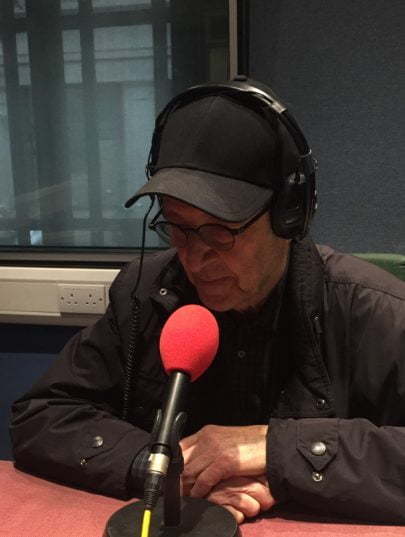 Photo: WildKat PR. Steve speaks with Radcliffe and Maconie for their BBC 6Music show
"Without Steve Reich's rhythms, pulses and phasing, contemporary culture would be a much poorer place," says the Guardian. Reich has given the contemporary musical world a licence to groove. He created a model of a self-sustaining ensemble, Steve Reich and Musicians, to play, record and remain a living laboratory for his music, and he has inspired musicians from Michael Gordon to Nico Muhly, from Björk to DJ Spooky. And that means that we all live in a Reichian musical world.
WildKat is also very excited to work with Berlin-based label, FILM, on their release of Reich's "Six Pianos," with pianists Gregor Schwellenbach, Volker Bertelmann alias Hauschka, John Kameel Farah, Erol Sarp from Grandbrothers, as well as Daniel Brandt and Paul Frick from the techno ensemble Brandt Brauer Frick, read more about it here.