Classical News
In today's news, the ENO announces Glenn Close as star in Sunset Boulevard, and 'Happy Birthday' is ruled out of copyright. Also, The Guardian reveals career tips for opera singers, and reports on Met director Bartlett Sher's decision not to use blackface in his new production of Otello
BBC
'Happy Birthday' ruled out of copyright
The company collecting royalties to 'Happy Birthday To You' does not hold a valid copyright to the song, a US federal judge has ruled
The Telegraph
Glenn Close to make West End debut in Sunset Boulevard
English National Opera announces Glenn Close to star in semi-staged production of Andrew Lloyd Webber's Sunset Boulevard
The Guardian
From selecting a teacher to cultivating your vocal strength, four opera singers offer some sound advice
The Guardian
Decision to scrap blackface from Otello not complicated, says Met director
Bartlett Sher says the cultural implications in the US made its use 'completely unthinkable' despite its persistence in performances of Verdi's opera
Classic FM
Classic FM extends partnership with Royal Liverpool Philharmonic Orchestra
RLPO principal conductor Vasily Petrenko spoke to Classic FM's Jane Jones backstage at the Royal Albert Hall about extending the partnership between the orchestra and the UK's favourite classical music radio station.
klassik.com
Auszeichnung für soziales und kulturelles Engagement wird erstmals vergeben
Komponistenverband ehrt ehemaligen Bundesinnenminister Gerhart Baum
neuen musikzeitung
Musik-Dienst Deezer plant Börsengang
Der Musik-Streamingdienst Deezer setzt noch vor dem Marktführer Spotify zum Börsengang an.
Die Zeit
"Happy Birthday" ist Allgemeingut
Ein US-Gericht hat klargestellt, dass das Urheberrecht an dem weltweit bekannten Geburtstagskind ungültig ist. Ein Musikkonzern hatte die Rechte seit 1988 beansprucht.
The New York Times
San Francisco Opera picks Matthew Shilvock, an insider, to be its leader
The San Francisco Opera mounted a 10-month international search to find a general director to succeed David Cockily when he steps down after this season.
Le Parisien
Chassol, la Martinique pour partition
Chez Chassol, pianiste inventif se promenant entre pop, jazz et musique concrète, la vidéo constitue la matière première dont il use pour composer une musique hypnotique et rendre hommage à ses origines martiniquaises.
Twitter
Classical Music ‏@ClassicalMusic_  :@BBCRadio3 to air the premiere live broadcast of @maxrichtermusic's SLEEP: http://bit.ly/1V8iZCd 
Sinfini Music ‏@SinfiniMusic  :The latest #OperaStrip gives #Stravinsky's The Rake's Progress the graphic novel treatment: http://bit.ly/1JzZhsU 
BBC Radio 3 ‏@BBCRadio3  :"…music is an illusion of a better world." La Divina Maria Callas speaking in 1958: http://bbc.in/1Wfguk1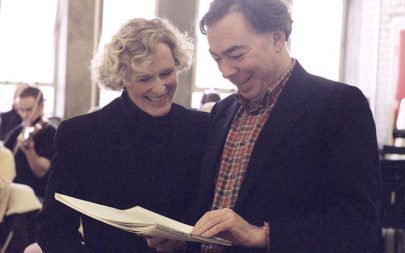 Lloyd Webber and Glenn Close rehearsing Sunset Boulevard for the Los Angeles and New York production of the show which went onto win 7 Tony awards/The Telegraph