Classical News
Classicalmusicmagazine.com
Sajid Javid and Harriet Harman set out artistic ideals
The new culture secretary, Sajid Javid, and his shadow counterpart, Harriet Harman, have both made powerful speeches addressing young people and approaches to class difference in the arts, speaking within three weeks of the Arts Council announcing its spending plans for 2015-18.
The Telegraph
Stradivarius violin auction: Listen to Bach played on $10m 'The Kreutzer' instrument
A rare 1731 Stradivarius violin found at Manhattan home of Huguette Clark, late heiress to $500m copper fortune, is expected to fetch $10m at auction. Listen to violinist Tamsin Waley-Cohen play Bach on the instrument.
Classicfm.com
Metal one-man-band version of Indiana Jones
John Williams' Indiana Jones theme has been turned into an epic one-man heavy metal version thanks to a solo artist calling himself TheHumanTim.
The Times
Danielle de Niese's six of the best opera cads
Extravagantly suffering heroines often take centre stage in operas, but where would they be without the caddish men who oppress them? These are the male roles that make me wish I could change gender for a night.
Limelightmagazine.com
Sydney Opera House to stream Emanuel Ax's Beethoven cycle
American pianist will perform the five Beethoven piano concertos with David Robertson live online.
Die Welt
Richard Strauss, Originalgenie und Opportunist
Heute wäre Richard Strauss, janusköpfigster aller Komponisten, 150 Jahre alt geworden. Mit ihm sind wir noch lange nicht fertig. Denn zwischen Avantgardisten und bürgerlichem Bewahrer klaffen Risse.
The New York Times
Debating the Seattle Orchestra's Foray With Sir Mix-A-Lot
El Mundo
Muere Rafael Frühbeck de Burgos, patriarca de todos los directores de orquesta de España
Ha sido la batuta con más prestigio que ha salido de España en la segunda mitad del XX
Classicalite
Piano Washed Up by East River, NY 
Video: Piano Lady Sits in East River with a Washed Up Grand, Still No One Lays Claim to Mysterious Instrument Washed Ashore
Classical Music on Twitter
Bachtrack: @bachtrack Here is our anniversary tribute to Richard Strauss, a playlist containing some real gems: http://ow.ly/xPDXb  #Strauss150
Telegraph Music: @TeleMusicNews CLASSICAL: Meet the man who's making Chopin hip http://ow.ly/xPr1w  #classical #piano pic.twitter.com/w2VdY4h8Ch
Tom Service: @tomservice It's happening, people – and it mustn't! Why Gove MUST reverse his advice on Music Services It's happening, people – and it mustn't! Why Gove MUST reverse his advice on Music Services: theguardian.com/music/tomserviceblog/2014/jun/05/music-education-england-michael-gove …
Classical Ear: @ClassicalEar Too much choice? Finding mostly chaos when looking for music online? The #Classical Ear app helps. http://georiot.co/2wdj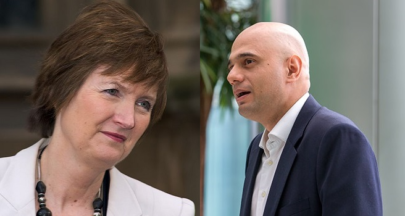 Photos: Steve Punter/Flickr & www.sajidjavid.com