WNO announces new associate conductor Harry Ogg
Young British conductor Harry Ogg will join Welsh National Opera this summer as WNO associate conductor, in collaboration with the Donatella Flick LSO Conducting Competition after reaching the competition final in London in 2018.
Having won second prize at the MDR Symphony Orchestra Conducting Competition in Leipzig 2018 and being selected for the Deutsche Dirigentenforum the same year, Ogg is already making a name for himself and will be working with François-Xavier Roth in Cologne with their resident Gürzenich Orchestra next season.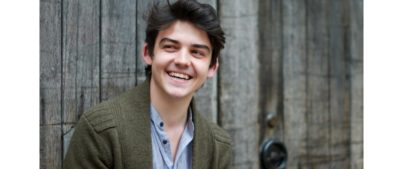 Ogg recently worked with WNO during autumn 2018, assisting music director Tomáš Hanus on the company's new production of War and Peace, as well as conducting WNO Orchestra for a concert at Saffron Hall in March 2019. His first engagement as associate conductor will be to conduct WNO Orchestra for three Summer Opera Classics concerts taking place June and July. This autumn he will again work alongside Tomáš as assistant conductor on WNO's new production of Bizet's Carmen.
---
Opera North appoints Renee Hunt to its board of trustees
Leeds-based opera company Opera North has announced the appointment of Renee Hunt, director of group digital platforms for Sky, to its board of trustees.
Hunt has previously worked with organisations such as Ford Motor Company, Vodafone and Oxford University throughout her 30-year career and currently leads Sky's digital technology team based in Leeds, developing digital assets for all of Sky's group territories.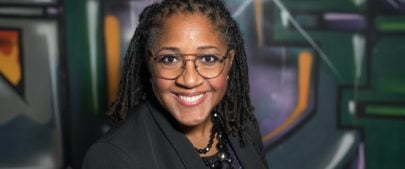 Alongside Hunt's appointment comes two further changes to Opera North's governance, as existing trustee Rosie Millard OBE becomes vice chair, and Francesca Horsfield becomes a vice President.
---
Beethoven-Locke wird versteigert
Das Londoner Auktionshaus Sotheby's wird im Juni eine Haarlocke des Komponisten Ludwig von Beethoven versteigern. Der Wert der Locke wird auf 15.000 Pfund geschätzt (ca. 17.000 Euro).
Der Musiker hat sich die Strähne Simon Maguire von Sotheby's zufolge selbst abgeschnitten: Sein Freund Anton Halm habe den Künstler um eine Locke für seine Frau Maria gebeten. Beethoven soll Halm zunächst mit Ziegenhaar hereingelegt haben, bevor er sich eine richtige Haarsträhne abschnitt. Halm gab die Haarsträhne später an seinen Schüler Julius Epstein weiter, wonach sie im Besitz der Familie verblieb.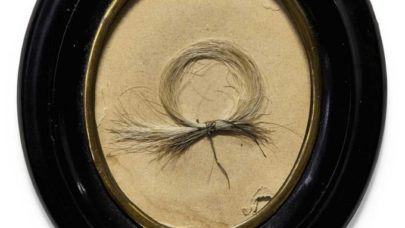 A lock of Beethoven's hair to be auctioned at Sotheby's
A lock of Beethoven's hair is going up for auction after being snipped off by the composer himself almost 200 years ago. Beethoven gave the dark brown and grey strands to his friend, pianist Anton Halm, in 1826, just a year before he died.
The precious and "substantial" lock is expected to fetch £15,000 when it goes under the hammer at Sotheby's, London, next month.
Simon Maguire, director and senior specialist of books and manuscripts at the auction house, said the lock had "arguably the best story behind it of any to appear at auction".
"Halm asked for a lock of Beethoven's hair for his wife Maria…." Mr Maguire said. "The hairs arrived a few days later, supposedly Beethoven's, but had in fact been cut from a goat. When he had finished his arrangement, Halm brought it and the hair to Beethoven. The composer was furious that his friend had been deceived, and promptly snipped off some hair and gave it to him, declaring it to be genuine."
The trick sparked "conflicting accounts of who was to blame for the original prank, one indeed implicating Beethoven himself", he said.