It is with great excitement that we introduce Helios Collective's two upcoming events: Toi Toi and Formations masterclasses.
Helios Collective has earned a reputation for putting on bold projects and quality productions, working from the ground up. Founded in 2012, this company has continued to provide opportunities for young artists across a wide creative spectrum. Helios's diverse programming caters for both people who appreciate high-quality productions, but also those looking for new experiences and hoping to explore music beyond the traditional canon. Working as a tight-knit operative, Helios achieves artistic excellence in every aspect, successfully inspiring and supporting people from diverse backgrounds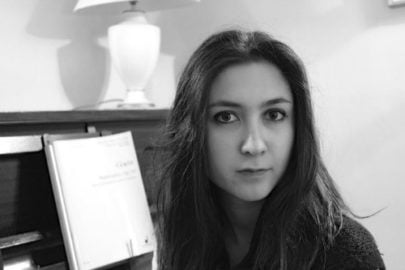 Its founder, Ella Marchment, has wide-ranging experiences as both a director and designer, and has worked on over 50 productions internationally. Ella's sublime leadership has been noted by many: Stephen Barlow – the artistic director of Buxton Festival – praised Ella for creating a 'surprisingly invigorating and fresh event… [and] stretching the boundaries to breaking point between high art and accessibility'.

The first of Helios Collective's innovative upcoming events is Toi Toi, which will stage opera as you've never seen it before: in a nightclub! Leave your suit and tie behind and let the Helios Collective take you on a unique 2-day musical safari from London to Jamaica, and from Finland to Brazil. Toi Toi returns to the heart of Peckham, offering an exciting evening of electric opera, mixed with rock, bossa nova, pop-fusion, jazz, reggae and more.
Through this experimental event, Helios hopes to demonstrate the relevance of opera to modern audiences, making it accessible for new generations. Join them on 28th and 29th October at CLF Art Café for an opera experience like no other. Click attending on the Facebook Event to get the latest information, and remember to bring your dancing shoes for the after-party on the final night!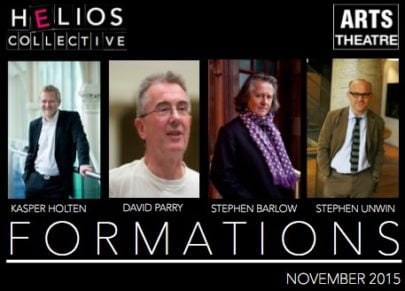 Helios Collective's second exciting upcoming event, Formations masterclasses, gives you the opportunity to contribute to a new opera production. Take part in a six-day masterclass programme from 6th – 13th November, and share your ideas with top UK classical music influencers and emerging artists. The programme will end with a triple-bill performance at the Arts Theatre in Leicester Square on 13th November, in front of a panel with Kasper Holten, Stephen Unwin, Stephen Barlow and Bettina Bartz. Formation masterclasses offer a unique chance to be part of the opera community, and take part in workshops on opera composing, directing, conducting and singing, led by top classical music figures.
The Formations masterclasses will also feature three new opera commissions: Glasstown – composed by Leo Geyer, words by Martin Kratz – The Exile – composed by Solfa Carlile, words by Gillian Pencavel, and IO Transfigured – composed by Daniel Chappell, words by Dominic Grove. Get your tickets here!

For more information, follow the Helios Collective on Facebook and Twitter, and be sure to check out their website for more information on these fabulous upcoming events!