In today's news: Met Opera offers buyouts to 21 of 243 administrative workers, violinist Pekka Kuusisto wants to bring the fun back to the classical violin, and the Musician's Union to protect musicians' rights during Brexit process. Study shows that singing in a choir increases your attention, Herbert Blomstedt and Gewandhausorchester Leipzig to tour around Europe and Asia, and Opéra de Lyon is "Opera house of the year".
The Washington Post
Met Opera offers buyouts to 21 of 243 administrative workers
New York's Metropolitan Opera says three days after opening its season it has offered buyouts to 21 of its 243 full-time administrative employees.
The Times
Violinist Pekka Kuusisto: the David Bowie of the fiddle
The maverick Finn explains why he wants to bring the fun back to the classical violin.
Musicians' Union
Protect Musicians Rights Post Brexit
The Musician's Union (MU) is working hard to represent you during the Brexit process.
Music Teacher
Report into arts at KS4: Progress 8, EBacc, gender and ethnicity gaps
The Education Policy Institute has published a report which looks at arts subject exam entries between 2007 and 2016 at key stage four.
Limelight
Andrée Greenwell receives OzCo Music Fellowship
Eight artists have been awarded $80,000 Australia Council Fellowships to support creative activity and professional development.
Pizzicato
John Axelrod and his Seville Orchestra play for Houston
John Axelrod, Music Director of the Royal Symphony Orchestra of Seville, announced that he and his orchestra will offer a charity concert for musicians from Houston who have suffered severe losses due to the hurricane Harvey.
Klassik.com
Studie: Singen im Chor steigert Aufmerksamkeit
Musikpsychologen am Trinity College in Dublin haben einen sogenannten "Chor-Effekt" nachgewiesen.
Klassik Heute
Herbert Blomstedt und das Gewandhausorchester Leipzig auf Jubiläumstournee
Herbert Blomstedt geht nach zahlreichen Feierlichkeiten und Festkonzerten im Jahr seines 90. Geburtstags ab Mitte Oktober auf Jubiläumstournee durch Europa und nach Asien mit dem Gewandhausorchester zu Leipzig.
Musik Heute
"Opernhaus des Jahres" in Lyon
Die Opéra de Lyon ist "Opernhaus des Jahres" 2017. Das ergab eine Umfrage unter 50 Musikkritikern in Europa und den USA, die die Zeitschrift "Opernwelt" am Freitag veröffentlichte.
Twitter
DeutschlandfunkMusik @DLFMusik
Saxophonvirtuose @emileparisien spricht in #Jazzfacts @DLF über Einflüsse, Emotionen, Echtheit, Einfühlsamkeit … http://www.deutschlandfunk.de/sopransaxofonist-emile-parisien-das-ist-meine-stimme.2886.de.html?dram:article_id=393634 …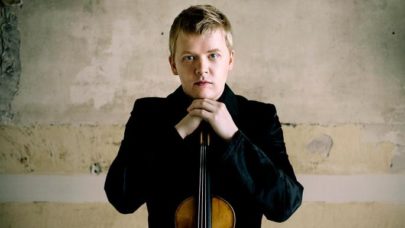 Pekka Kuusisto © Kaapo Kamu
Merken
Merken
Merken