Raising spirits and well-being this holiday: WildKat PR is giving thanks to those who help us by donating to charities in the music industry
This Holiday, WildKat offices have come together to give to various charities around the world, corresponding to each of our offices in London, Paris, Berlin, New York, and LA.
This year has been difficult for the music community all over the globe, and in light of the festive season, WildKat would like to donate and raise awareness for various issues affecting the music industry, such as mental health and well being for musicians around the world, problems that affect musicians from marginalised communities, and all those affected by the global pandemic in the music community.
London, UK
The London WildKat office has chosen to donate to Help Musicians, an organisation that helps provide help to those dealing with a crisis, facing a long-term illness or disability, or managing in older age. Help Musicians' Music Mind Matters campaign is dedicated to providing mental health support by therapists who understand the music profession and the challenges that can impact the mental wellbeing of those working in the industry.
Make a donation here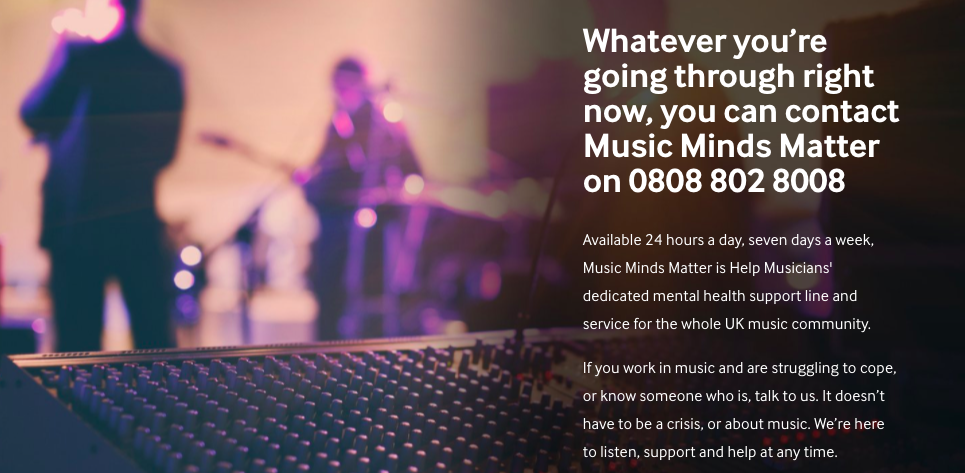 ---
Berlin, Germany
Our office in Berlin this year has chosen to donate to Mit Mach Musik, this charity has founded an initiative that aims to use music to open a path for refugee children and young people. With the help of musicians who understand the fate of escape themselves, Mit Mach Musik aims to use the power of music to build musical bridges to strengthen togetherness between different cultures and economic backgrounds in Germany.
Make a donation here

---
Paris, France
In Paris, WildKat has chosen to donate to Association Femmes et Musique, a charity that has aimed to have the artistic legitimacy of the female musical vocation recognised, by working alongside the UFPC (Union of Women Music Teachers and Composers), they've strived to defend the rights of female musicians. They also seek to produce bridges between different musical genres, by involving musicians and composers from various backgrounds.
Make a donation here

---
New York and LA, USA
This year our offices in the USA have chosen to donate to Backline, a non-profit that connects music industry professionals and their families with mental health and wellness resources. They offer various methods of support, such as case management, where one-on-one care and a health plan is provided to musicians.
Backline also provides support groups that help connect a community of music industry professionals, that provides a safe place for musicians to come together. Also, mental health and wellness resources aim to build a safer and more supportive music industry by helping our community access quality mental health care providers that understand the music industry and the challenges that come with it.

Make a donation here
WildKat wishes everyone a safe, happy Holiday and all the best for the New Year