In January 2019, streaming service for classical music IDAGIO surpassed over one million app downloads worldwide.
The Berlin-based streaming service has subscribers in over 180 countries, with core markets including Germany, Austria and Switzerland – and also, in particular, the USA, where IDAGIO has been available since September 2018.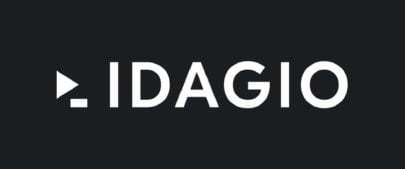 Reaching the benchmark of over one million downloads four years after its foundation underlines the company's remarkable growth. 'IDAGIO started in 2015 with the goal of enabling as many people as possible to gain straightforward access to the infinitely rich world of classical music,' says Till Janczukowicz, founder and CEO of IDAGIO. 'IDAGIO offers almost the entire classical catalogue in lossless audio quality: Beethoven's Seventh Symphony alone is available in nearly 200 versions. For music lovers all over the world, IDAGIO turns every smartphone into the ultimate classical collection.'
---
Hazard Chase has signed young British conductor and world-class organist Daniel Hyde, who will be taking up the post of director of music at King's College, Cambridge next season.
Currently organist and director of music at Saint Thomas Church, Fifth Avenue in New York, Daniel is preparing to move back to the UK in the autumn of 2019 ahead of his position at King's College, one of the most prestigious posts in British choral music.
Daniel says: 'I am delighted to be joining Hazard Chase, an agency I have known for many years, and I am greatly looking forward to working with new colleagues on creative and exciting projects in the years to come.'
---
Longwood Gardens have announced the 10 talented organists who will compete in the 2019 Longwood Gardens International Organ Competition.
Hailing from New Zealand to New York, the international performers will compete on the 10,010-pipe Longwood Organ for the $40,000 Pierre S. du Pont first prize. All competitors will participate in the preliminary rounds June 18-19, with the top 5 competitors competing in the final round on June 22. The competition takes place in the magnificent Ballroom at Longwood Gardens near Philadelphia, Pennsylvania.