Gustavo Dudamel extends his L.A. Phil contract through 2025-26
Conductor Gustavo Dudamel has extended his contract as music and artistic director of the Los Angeles Philharmonic, cementing his commitment to the acclaimed orchestra after a period of administrative upheaval. Announced on Wednesday, the four-year extension will keep Mr. Dudamel, 38, in Los Angeles at least through the 2025-26 season, his 17th with the Philharmonic. Speaking of the extension, Dudamel said: "We have a unique opportunity and responsibility in Los Angeles to unite the soul of the Americas, to build and to strengthen musical and educational bridges with our brothers and sisters here in L.A. and beyond," The extension comes after a difficult season at the Philharmonic. The orchestra announced in September that its chief executive officer, Simon Woods, was stepping down, effective immediately. He had been in the position for less than two years after succeeding Deborah Borda, whose leadership since the turn of the century had helped make the orchestra into a powerhouse, with a budget of $125 million a year.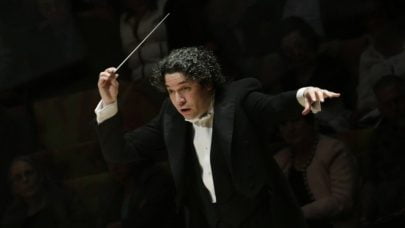 ---
Igor Levit geehrt von Internationalem Auschwitz Komitee
Das Internationale Auschwitz Komitee hat den Pianisten Igor Levit für sein anhaltendes Engagement gegen Rechtextremismus und Antisemitismus geehrt. Das Komitee bezeichnete ihn als "Verteidiger der Werte der Demokratie", so die Begründung der Preisverleihung. Levit hatte sich immer wieder öffentlich und entschieden bei Konzerten, in Interviews und Online gegen Judenhass und Rassismus ausgesprochen, wofür der Musiker bereits Morddrohungen erhielt. Levit wolle sich von diesen aber nicht einschüchtern lassen, so das Komitee.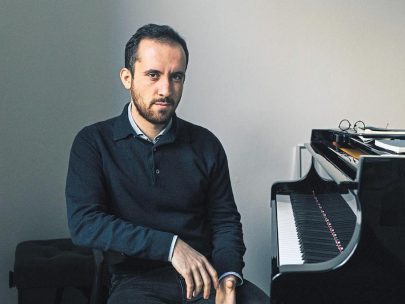 Igor Levit receives award by International Auschwitz Committee
The international Auschwitz Committee honoured the pianist Igor Levit for his ongoing engagement against antisemitism. The committee described the musician as a 'defender of the values of democracy'. Levit has continuously condemned Anti-Judaism and rasicm at concerts, public appearances and online and received death threats for this. Levit didn't back down from his ongoing engagement, the committee stressed. 
---
Exposition : le parcours semé d'embuches des « Black Voices » du Metropolitan Opera de New York
Le directeur général du Met (Metropolitan Opera de New York), Peter Gelb, dont le mandat vient d'être prolongé jusqu'en 2027, peut se réjouir de ce que deux de ses productions programmées en début de saison – et relativement en marge du grand répertoire – aient remporté un large succès public. Avant Akhnaten, de Philip Glass, Porgy and Bess, de Gershwin, qui n'avait pas été donné au Met depuis près de trente ans et a fait le gala d'ouverture, a suscité un véritable engouement. La production de James Robinson est reprise du 8 janvier au 1er février, date à laquelle elle sera diffusée en HD dans le monde entier grâce aux cinémas Gaumont Pathé.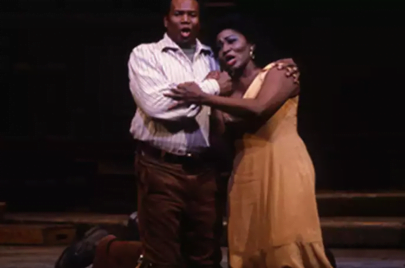 Exhibition: the journey of the "Black Voices" of the Metropolitan Opera of New York, a journey full of pitfalls
The General Director of the Met (Metropolitan Opera of New York), Peter Gelb, whose mandate has just been extended until 2027, can be pleased that two of his productions programmed at the beginning of the season – and relatively on the fringes of the great repertoire – have met with great public success. Before Akhnaten, by Philip Glass, Gershwin's Porgy and Bess, which had not been performed at the Met for almost thirty years and was the opening gala, was a real hit. James Robinson's production will run from January 8 to February 1, when it will be broadcast in HD worldwide through Gaumont Pathé theatres.
---