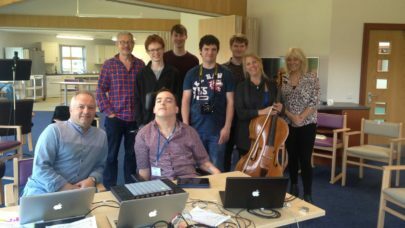 Inclusive Creativity began with a conference at Ulster University in Derry/Londonderry as part of the UK City of Culture celebrations in 2013, when collaborators including Drake Music, Share Music Sweden and Walled City Music were brought together with leading academics and practitioners in the music and education field.
With significant funding from the Calouste Gulbenkian Foundation, PRSF's 'Beyond Borders' and the British Council, organisers were able to make their goal of levelling the playing field in professional music a reality for a group of local disabled and non-disabled musicians.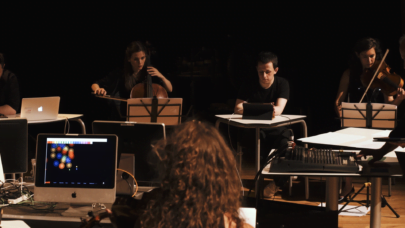 Professor Frank Lyons was instrumental in this vision of inclusive and accessible music-making, and through research and development created a bespoke commission for the group, titled 'NonZeroSum'. The name derives from video game theory whereby the wins and losses of each gamer do not impact on anyone else – in essence, it is a 'win-win' situation for all involved. Inclusive Creativity has identified and implemented the need to develop new repertoire for inclusive ensembles, leading to a range of innovative methods to train emerging and established composers in specific techniques.
"The high artistic quality of the performances of new repertoire, given in renowned mainstream venues to appreciative international audiences has meant successful realisation of a number of key Inclusive Creativity goals. Taking the ensemble on tour has been logistically challenging but has provided positive life-changing experiences for musicians, carers and the broader support team behind the operation." – Frank Lyons
Tonight at University College Dublin's Gerald Manley Hopkins Centre, Acoustronic will be joined by the Benyounes Quartet to perform Lyons' piece, alongside works by postgraduate students at Ulster University who work closely with the ensemble on research into accessible music technology and composition. By creating high-quality music in a genuinely inclusive setting, the project highlights ways in which other organisations can become more attuned to the needs of less able performers. With plans to perform in Portugal in 2018, Inclusive Creativity is primed to go from strength to strength and continue to positively impact the lives of those involved.