This week's Industry Idol is Jessica Lustig, the Managing Director of 21C Media Group in New York.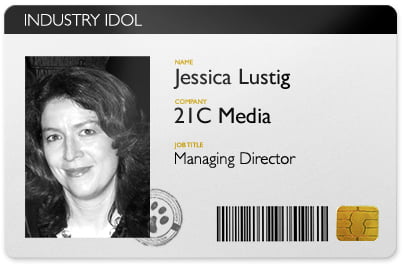 What are the first, most important steps a young artist needs to take when they embark on their career as a performer?
To independently and honestly assess whether they are at the level they need to be to achieve their musical goals, and whether if they can get there, it will make them happy. This is rarely accomplished and leads to many unhappy and frustrated young musicians.
What was your first job in the music industry?
In 1988 when I graduated from music school and needed a job the only management company I had heard of was Columbia Artists Management in New York, so I applied there and was hired. I never looked back.
What skills do you think are needed to succeed in the music industry?
Taste, drive, diplomacy and of course, a continuing love and quest for knowledge about classical music and the business of classical music.
What's the most important thing you've learnt during your career?
It takes teamwork and camaraderie to achieve anything worth doing in our industry.
What do you enjoy most about your job?
Working intensively with the artists, learning and discovering through them, and filling in the gaps where I can to help them achieve their aims.
On a typical working day, what's the first thing you do when you get into the office?
Besides delete my junk mail? Take a look at the RSS feeds, Google Alerts and news. I've usually read my email before I arrive in the office.
Do you think there is anything in the classical music industry that needs to be changed? If yes, why?
Yes, many things. A few on my mind are a crucial need for modern marketing and communication techniques, a re-examination of the use and application of broadcast and on-line platforms for classical music, a reform of what a conservatory education does to prepare young musicians for careers, and a pressing need to attract intelligent, well-educated, dedicated new talent to the industry.
Are there any young musicians, emerging venues, exciting companies, composers etc that you are keeping your eye on?
Yes, we have an entire program at 21C Media Group dedicated to young artists called "Artists to Watch" and have been working with composers since we started the company. We are constantly watching the field for what's new and interesting.
Where do you read about classical music?
In addition to the usual print and online sources such as Gramophone, BBC Music, Musical America, etc., I regularly read blogs by the leading writers and thinkers in our field such as Alex Ross, Steve Smith, Jessica Duchen, Kyle Gann, Anne Midgette, John Adams, NewMusicBox, Drew McManus, to name a few. Plus I get a lot of information from articles posted on social media sites by friends and colleagues. The breaking news is usually there first.
Where is your favourite place in the world for classical music?
My absolute favorite place is in a musician's private home, at about 1 am after a successful concert, when he or she is just relaxing and winding down by reading through chamber music with friends. No pretense, just the purity of music making. My favorite public place though just has to be Carnegie Hall — as the acoustics there very closely match the sound in my head—followed by the Philharmonie in Berlin.