Classical News
In our news today, Guy Garvey's Meltdown Festival line-up announced with a full day of events addressing the refugee crisis, Nils Frahms' special Barbican weekend line-up announced and the piano from the Oscar-winning film The Piano sells at auction. Also, German Music Council  appeals to all citizens to raise their voice for democracy and rule of law and Violinist Overcomes Bone Disease To Win NPR competition.
Guardian
The Piano's piano sells for just NZ$1,000 at auction
Non-playable prop from Jane Campion's multiple Oscar-winning 1993 film was used in the movie's famous beach scene
The Telegraph
Robert Plant to perform at Guy Garvey's Meltdown
Robert Plant will join other musicians in an all-day event addressing the refugee crisis as part of Meltdown festival this year.
Classic FM
We're celebrating the inspirational women of classical music this International Women's Day
We asked the women of Classic FM – working both on air and behind the scenes – to each pick one woman in the world of classical music who has inspired them. Here's what they said…
International Arts Manager
Nils Frahm Barbican weekend line-up announced
Nils Frahm, the Berlin-based contemporary composer and pianist with a cult-like following, is to curate this year's Barbican marathon weekend – featuring Frahm's only live show in 2016
The Strad
Violinist Ray Chen launches community crowdfunding campaign
'Musical Heroes' initiative aims to recognise 'unsung' trailblazers. American violinist Ray Chen has launched a crowdfunding campaign in aid of community musicians.
NMZ
Die Würde des Menschen ist unantastbar – Aufruf des Deutschen Musikrats
Neben dem Deutschen Musikrat haben sich aktuell 142 Organisationen und Verbände der "Allianz für Weltoffenheit, Demokratie und Rechtsstaat – gegen Intoleranz, Menschenfeindlichkeit und Gewalt" angeschlossen
Musik-heute
Gesangswettbewerb DEBUT: Clarry Bartha wird künstlerische Leiterin
Die Sopranistin Clarry Bartha übernimmt die künstlerische Leitung des Europäischen Gesangswettbewerbs DEBUT
Klassik.com
Sachsen erwirbt Skizzen von Robert Schumann
Das Bundesland Sachsen hat in einem US-amerikanischen Antiquariat Skizzen des Komponisten Robert Schumann (1810-1856) zu seinem ersten Klaviertrio op. 63 erworben
CBD Minnesota
Violinist Overcomes Bone Disease To Win NPR's Tiny Desk Contest
Gaelynn Lea has an unconventional approach to playing her instrument, born of necessity
Twitter
@WOWtweetUK Our Artistic Director @JudeKellySBC launches WOW on #IWD2016 with 1000 school girls & amazing girls education activist @SarahBrownUK #WOWLDN
@BBCRadio3 "A day like this is a way to shout from the rooftops that music is for everyone": Radio 3's Olwen Fisher on #IWD2016 http://bbc.in/1nrIKmS
@BBCMusic Which female musicians inspired you growing you? Share your story: http://bbc.in/1RxVDDT #BBCPHOP #IWD2016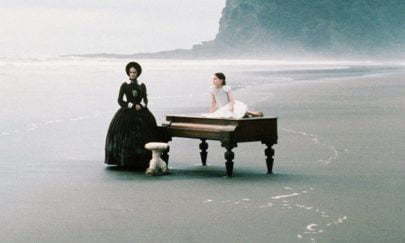 The Guardian