mic
WildKat PR is delighted to introduce our new client, German-Japanese pianist, Caterina Grewe.
Born in Tokyo in April 1988, Caterina has performed to great critical acclaim throughout the UK, continental Europe and Asia as a Steinway Artist. She has given recitals in venues such as the Bath Pump Room, Steinway Hall London and Hamburg, Royal Albert Hall, Cadogan Hall, Laeiszhalle in Hamburg, Palau de la Música Catalana in Barcelona and the Rachmaninoff Hall of the Moscow Conservatoire amongst others.
Caterina's recitals have been broadcast by the NDR in Hamburg and France Musique in Paris. She appeared alongside Lang Lang on Sir Michael Parkinson's TV Show Parkinson Masterclass, which was aired on Sky TV in 2013. As a concerto soloist, she has appeared with the Classic Philharmonic Orchestra Hamburg, the Oldenburg State Orchestra, the RCM Symphony Orchestra, Jove Orquestra Nacional de Catalunya and the RTE National Symphony Orchestra, and has collaborated with conductors Robert Stehli, Thomas Dorsch, Robin O'Neill, Manel Valdivieso and Alan Buribayev.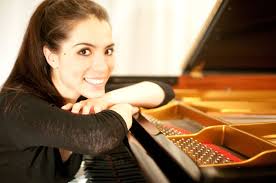 Caterina Grewe
Caterina has won numerous prizes at world-renowned piano competitions such as Third Prize at the Maria Canals International Piano Competition in Barcelona, and the Dublin International Piano Competition where she was a finalist and prizewinner in 2015. During her time at the Royal College of Music, Caterina won all major prizes including First Prize (Kendal Taylor Beethoven Piano Prize) at the annual RCM Beethoven Piano Competition in 2009 and was also awarded the HRH Queen Elizabeth The Queen Mother Rose Bowl by the Prince of Wales for her outstanding achievements.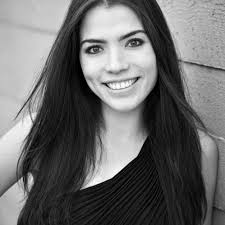 Caterina Grewe
Caterina is recognised for the beauty, poetry, and temperament that her playing displays and the depth and maturity in her interpretations. She has always been especially drawn to the music of German Romantic composers. Schumann is one of her favourite composers and it is therefore only apt that her debut CD for KNS Classical features one of his most treasured works (Davidsbündlertänze) and one of his rather unduly undiscovered works (Concert sans orchestre).