WildKat PR are delighted to introduce a new client, composer Jimmy Lee.
From classical music to folk and country, Jimmy Lee's influences range across the musical spectrum. Disregarding all barriers between genres and traditions, he has pursued his love of music and exploration of styles through his composition and performance. His career has taken him across the globe from bars and beer joints in America's Mid West to London's Wembley Arena. After taking a break from the music scene, Jimmy founded the Blue Coconut Music Club and decided to take up his calling once again.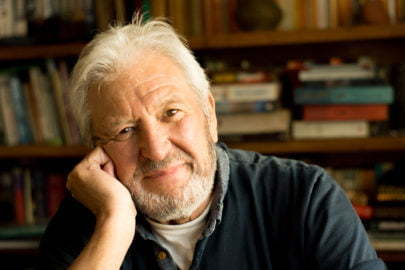 Jimmy will be performing his stage show 'The Runaway' at The Underground Theatre in Eastbourne, on the 30th of April. The production is based on autobiographical events of his life, from the hardship of his upbringing to the horrendous treatment he suffered in the Royal Navy.
WildKat PR is excited to be working with Jimmy Lee, ahead of the release of his debut classical album for symphony orchestra in Spring 2016. Jimmy's emotive and beautiful music caught the attention of the Director Music at The Army Corps of Musicians (CAMUS) at Kneller Hall, which lead to the Military and Jimmy collaborating for his next project. The album was recorded by Abbey Road Studios at The Guards Chapel, Wellington Barracks and Birdcage Walk with combined military and civilian musicians.
Find out more about Jimmy Lee and keep update via his website and the WildKat PR blog.