This November sees the launch of a 12 day UK tour for Ivor Bolton conducting the Salzburg Mozarteum Orchestra. The tour begins on the 17th November, with the first performance at St David's Hall in Cardiff.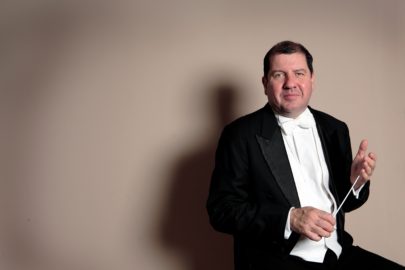 The 91-strong orchestra builds on the inspirational artistic leadership of principal conductor Ivor Bolton (appointed in 2004), whose musical versatility and high artistic standard has earned him engagements with leading orchestras, opera companies and baroque ensembles worldwide. He is one of the most highly acclaimed and internationally active British conductors. Ivor regularly appears at opera houses around the world including Covent Garden, Madrid, Paris and New York.
Pianist Freddy Kempf will be the soloist throughout this tour. Freddy Kempf is one of today's most successful pianists, performing to sell-out audiences all over the world. He has built a unique reputation both as an explosive and physical performer not afraid to take risks as well as a serious, sensitive and profoundly musical artist.
TOUR DATES AND VENUES:
17 November – St David's Hall, Cardiff
18 November – Corn Exchange, Cambridge
19 November – St George's Hall, Bradford
20 November – The Sands Centre, Carlisle
21 November – Venur Cymru, Llandudno
22 November – City Hall, Hull
23 November – Town Hall, Middlesbrough
25 November – Cadogan Hall, London (sold out!)
26 November – Warwick Arts Centre, Warwick
27 November – City Hall, Sheffield
28 November – Cliffs Pavillion, Southend
For more information, visit Ivor Bolton's website, facebook page and twitter.