In today's news: Polly Graham to become the artistic director of Longborough Festival Opera, Details were announced for 2018 Hastings International Piano Concerto Competition and for the first time in the British trust's 16-year history, 13 of the 15 awardees of the BBT Awards and Fellowships are string players. Also, Spotify accelerate plans to launch its own hardware, Hungarian conductor Adam Fischer was awarded with the Wolf Prize and Composer Alexandre Desplat won the prize for Best Film Music at the 71st Bafta Awards in London.
pizzicato
L.A. Chamber Orchestra names Jaime Martin as music director
The Los Angeles Chamber Orchestra announced Jaime Martin as the Orchestra's sixth music director. He takes the podium in the 2019-20 season as music director and serves as music director designate though the 2018-19 season.
Internationaler Franz Liszt Klavierwettbewerb erstmals mit Vorauswahl
Erstmals in der Geschichte des Internationalen Franz Liszt Klavierwettbewerbs Weimar-Bayreuth wird es eine Vorauswahl geben.
Klassik.Com
Wolf Preis für Dirigent Adam Fischer
Der ungarische Dirigent Adam Fischer erhält in diesem Jahr den von der israelischen Wolf Foundation vergebenen gleichnamigen Wolf Preis.
Musik Heute
Thielemann dirigiert Finalkonzert bei Klavierwettbewerb
Beim Internationalen Franz Liszt Klavierwettbewerb Weimar – Bayreuth dirigiert in diesem Jahr erstmals Christian Thielemann das Finalkonzert.
france musique
Alexandre Desplat, lauréat des Bafta
Le compositeur Alexandre Desplat a reçu le prix de la meilleure musique de film lors de la 71e cérémonie des Bafta, à Londres.
Twitter
BR_KLASSIK @BR_KLASSIK: Chefdirigent @ValeryGergiev bleibt bei den Münchner Philharmonikern. Heute wurde entschieden, den Vertrag um 5 Jahre (bis 2025) zu verlängern. https://twitter.com/BR_KLASSIK/status/966237692710268928/photo/1pic.twitter.com/nf12VPwqCY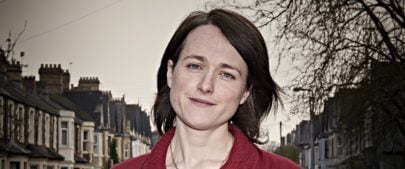 Image: Polly Graham © Rhinegold Publishing