Pioneering music technology project from Jamie Cullum
The world famous musician Jamie Cullum is looking for amateur musicians to join him for a one-off spectacle that promises to combine amazing music with connective technology.
With the support of the Music for All charity, of which he is an ambassador, Cullum will rehearse and play with five amateur musicians before performing live with them. The technological aspect comes in the form of the use of 5G to connect Cullum with his new band-mates. While Cullum will be based in London, his band will be playing in Bristol and Birmingham, connected in real time by the cutting-edge tech.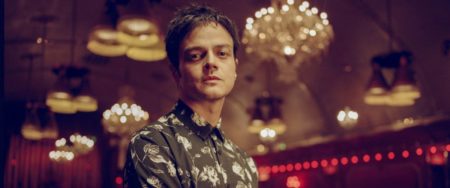 Cullum, whose new album Taller is released on 7 June, needs a drummer, a keyboard player, a bass player and two vocalists. Anyone wishing to take part simply needs to send a YouTube link which shows them performing a jazz or pop piece which best demonstrates their talent, as well as a bio and a short explanation outlining their desire to take part.
---
Bournemouth Symphony Orchestra announces 2019/20 season
Bournemouth Symphony Orchestra today announces its 2019/20 season with over 140 performances across the South West and beyond.
Kirill Karabits (pictured) launches the season – his 11th as chief conductor of the BSO – with a programme paying homage to the city of Weimar (2 October, Poole & 4 October, Cadogan Hall, London) which  includes the UK premiere of Liszt's Vor hundert Jahren.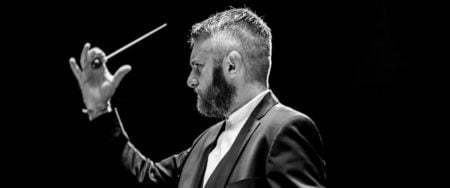 More season highlights include:
A concert staging of Richard Strauss's opera Elektra at Symphony Hall, Birmingham and Lighthouse, Poole under the baton of Karabits with a star-studded cast including Catherine Foster, Allison Oakes and Susan Bullock
Venezuelan pianist and composer Gabriela Montero welcomed as the BSO's Artist-in-Residence for the season
The Orchestra marks Beethoven's 250th anniversary with performances including pianist Sunwook Kim making his professional conducting debut
A rare performance of Chary Nurymov's Symphony No. 2 in the orchestra's Voices from the East series, and the release of its celebrated Terterian performance on Chandos
The Orchestra celebrates the second year of Martina Gardolińska's tenure as BSO Leverhulme Young Conductor in Association
Welcome returns for Leonard Elschenbroich, Ning Feng, Alexander Gavrylyuk, Steven Isserlis, Simone Lamsma, John Lill, Carlos Miguel Prieto, Robert Trevino and more
Main season debuts for Jake Arditti, Stephen Barlow, Andreas Bauer Kanabas, Jeremy Denk, Tobias Feldmann, Andrei Korobeinikov and Valentina Peleggi
---
Digitalisierung als neue Herausforderung für die öffentlichen Musikschulen in Deutschland
Zum diesjährigen Musikschulkongress des Verbandes deutscher Musikschulen (VdM) in Berlin hat der Verband in einem Pressegespräch einen Ausblick auf diese musikpädagogische Fortbildungsveranstaltung gegeben. Unter dem Motto 'Musik teilen – Menschen gewinnen!' werden vom 17. bis 19. Mai 1.500 Teilnehmer zu über 60 Arbeitsgruppen, Themenforen und  Plenumsveranstaltungen erwartet. Der VdM ist der Fach- und Trägerverband der über 930 öffentlichen gemeinnützigen Musikschulen, in denen an bundesweit 4.000 Standorten über 1,4 Million Kinder, Jugendliche und Erwachsene von 39.000 Fachlehrkräften im gesamten Spektrum des Musizierens unterrichtet werden.
Digitisation as a new challenge for public music schools in Germany
For this year's Music School Congress of the Association of German Music Schools (VdM) in Berlin, the association gave a preview of the music education training event in a press conference. From 17th to 19th May, 1,500 participants are expected to attend over 60 working groups, thematic forums and plenary sessions under the motto 'Share music – win people!' The VdM is the specialist association for more than 930 public non-profit music schools, which teach more than 1.4 million children, adolescents and adults of 39,000 specialist teachers across the entire spectrum of music making at 4,000 locations nationwide.