In today's Classical News, the London Festival of Baroque Music is to lose its artistic director and festival manager, and an ABO report finds orchestras are playing more, but losing income on all fronts.  Classic FM announces celebrations for its 25th birthday, and musical La La Land leads Oscar nominations with 14.  The President of the New York Philharmonic is to step down, leaving uncertainty regarding renovation projects, and composer Veljo Tormis has died, aged 86.  All over the world today, people celebrate Robert Burns, Scotland's Bard.
Rhinegold
LFBM to lose artistic director and festival manager
Lindsay Kemp and Lucy Bending are to step down as artistic director and festival manager of the London Festival of Baroque Music (LFBM) at the end of the 2017 event.
Orchestras perform more but earn less, report finds
A new report has found that Britain's orchestras are reaching more people through concerts and youth engagement, but are losing income on all fronts.
Classic FM
Classic FM celebrate 25th birthday
Classic FM will celebrate its 25th birthday year with a composition competition, the world's first ever dedicated video game music show and the relaunch of ClassicFM.com. And much, much more…
La La Land leads the way in Oscar nominations, including best soundtrack
La La Land has equalled the all-time record for Oscar nominations, with nods in 14 categories in the 2017 Academy Awards, including Best Original Soundtrack.
BBC Music Magazine
Five of the best… settings of Robert Burns poems
Born in Ayrshire on 25 January 1759, Robert Burns (or 'Rabbie Burns' to many) enjoys an iconic status as Scotland's national poet. Best known to most people as the writer of Auld Lang Syne – surely the most regularly misquoted poem in history (there should be no 'the sake of' in there) – his work can be cuttingly satirical, lyrical and romantic or just really rather charming.
Der Tagesspiegel
Nachfolger von Barbara Kasseler 
Ulrich Khuon wird Präsident des Deutschen Bühnenvereins
klassik.com
Estnischer Komponist wurde 86 Jahre alt
Komponist Veljo Tormis gestorben
Fono Forum
Enoch zu Guttenberg und die Chorgemeinschaft Neubeuern werden mit dem Rheingau Musik Preis 2017 ausgezeichnet. Das Preisgeld (10.000 Euro) wird vom Hessischen Ministerium für Wissenschaft und Kunst zur Verfügung gestellt.
El País
De YouTube a la Filarmónica de Berlín
A Arturo Cardelús le encargó obra un solista de la orquesta tras ver su vídeo en la Red
The New York Times
New York Philharmonic President to Step Down
A much-anticipated, long-delayed cultural megaproject — the gut renovation of David Geffen Hall, the New York Philharmonic's home at Lincoln Center — is facing new uncertainty. 
Twitter
Music History @today_classical #Today in 1909 FP of Richard #Strauss' opera Elektra at the Hofoper in Dresden. #MusicHistory #classicalmusic
Classical Music News  @ClassicalMusic The Gesualdo Six launches crowdfunding project for first recording http://dlvr.it/NBZMnj  #ClassicalMusic
Philharmonic Society @RoyalPhilSoc HAPPY BIRTHDAY to US! – a sprightly 204 today! #onthisdayinmusic #OnThisDay 1813 #classicalmusic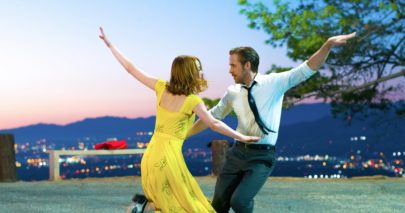 Photograph: La La Land