Jess Gillam becomes youngest saxophonist ever to hit the classical charts top spot
On Friday 3 May, Jess Gillam's critically-acclaimed album RISE reached the top of the Official UK Classical Chart making her the youngest saxophonist ever to hit the No.1 spot.
The album, released on 26 April on Decca Classics, showcases Gillam's talent and diverse musical taste with tracks ranging from John Williams and Shostakovich to David Bowie and Kate Bush.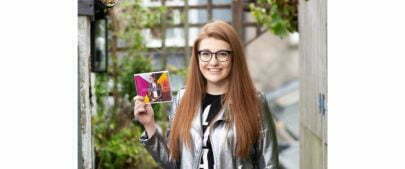 On hearing of her chart success, Gillam said: 'If someone had told me – when I first picked up a saxophone in the Barracudas Carnival Band in Barrow-on-Furness – that I would get a classical number one for my first album release, I wouldn't have believed them in a million years! It has been so exciting to record my debut with the team at Decca Classics, and special thanks to the producer John Harle, BBC Concert Orchestra and Milos for being a part of 'RISE'.'
---
Percussionist Janet Fulton wins Salomon Prize
Janet Fulton, principal percussionist of Manchester Camerata, has been awarded the Salomon Prize by the Royal Philharmonic Society (RPS) and the Association of British Orchestras (ABO).
The prize is the only major award presented to an orchestral musician working in Britain, and celebrates talent, versatility and passion in the sector.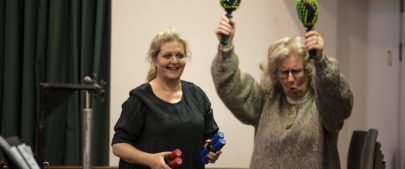 Fulton has been a member of the Manchester Camerata for over 30 years. She has played a role in many education initiatives, including Mrs Maestro, for which she drew on her talents as performer and orator to engage people with dementia, and Classically Yours, in which she spent days in care homes and schools helping local people to make music, many for the first time.
The awarding panel described her as having 'an outstanding vocation as a musician', and added that she 'demonstrates an enthusiasm for a diverse range of work, epitomising the many ways that musicians can contribute to society.
---
DOV sagt: In Niedersachsen fehlen Orchestern und Theatern zehn Millionen Euro
Entgegen dem Versprechen im Koalitionsvertrag habe die Politik in Niedersachsen noch nicht genug für die Orchester und Theater im Bundesland getan, schreibt die Deutsche Orchestervereinigung DOV in einer Pressemitteilung. Sie ruft daher die Verantwortlichen auf, diese Gerechtigkeitslücke zu schließen. « Rund zehn Millionen Euro beträgt die Lücke, die geschlossen werden muss, wenn im Land und in den Kommunen ein abwechslungsreiches Theater- und Konzertangebot aufrechterhalten werden soll", sagt DOV-Geschäftsführer Gerald Mertens.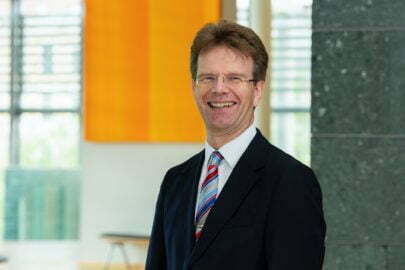 In Lower Saxony, orchestras and theaters are missing tens of millions of euros

Contrary to the promise made in the coalition agreement, Lower Saxony's politicians have not yet done enough for the orchestras and theaters in the state, writes the German Orchestra Association DOV in a press release. It therefore calls on those responsible to close this equity gap. "Around ten million euros is the gap that must be closed if in the country and in the communities a varied theater and concert offer should be maintained," says DOV CEO Gerald Mertens.