The Guardian
How composers from Mozart to Bach made their music add up
Works from The Marriage of Figaro and The Magic Flute to Schumann's Lyric Suite betray their creators' fascination with numbers.
The Telegraph
A star-studded new film explores the intense inner world of the string quartet. Yet the truth, says Ivan Hewett, is even more startling.
Classic FM
John Eliot Gardiner on birthdays, Bach and bath towels
Classic FM's David Mellor and John Eliot Gardiner discuss the various exciting projects Gardiner has in store for his 70th year, as well as what the future may hold.
Gramophone
La Nuova Musica record Vivaldi and Handel Dixit Dominus settings
Harmonia Mundi album is due for release on April 8.
Gramophone
English National Opera names new chairman
Businessman Martyn Rose takes up post on May 1.
Planet Hugill
MusicUpClose is a series of six events at Conway Hall intended to illuminate classical music and the way musicians think. 
Maclean's Magazine
From La Presse's Claude Gingras comes the news, that Kent Nagano, the music director of the Orchestre symphonique de Montréal, will leave town when his second contract expires in 2016.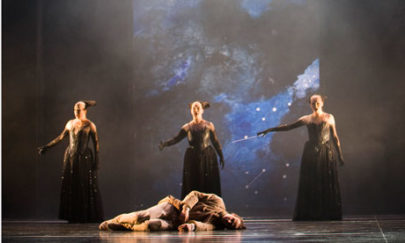 The Guardian