Classical News
Guardian
The musical and environmental mindfulness of John Luther Adams
The activist and composer is inspired by the natural processes he sees all around him – but refuses to let politics take charge of the music
The Times
Richard Morrison: Classical music cannot turn a deaf ear to sexual abuse
The recent film Whiplash has put psychological abuse in music firmly into the public consciousness
Classic FM
Andrew Collins joins Classic FM as new host of Saturday Night at the Movies
Award-winning writer and Film Editor for Radio Times to host weekly film music programme.
BBC News Magazine
The Iranian and Israeli who make chamber music together
Mahan Esfahani and Avi Avital are an unusual musical partnership.
Classical Music Magazine
Mark Simpson joins BBC Phil as composer in association
The BBC Philharmonic has announced that 26-year-old Mark Simpson will be its new composer in association, with a term beginning in September 2015 and ending in 2019.
Süddeutsche.de
Furioses Instrumentalduo rockt auf zwei Cellos
Zwei junge kroatische Musiker begeistern unter dem passenden Namen "2Cellos" die Musikwelt.
Die Welt
Sie ist einfach immer die Süßeste
Wer sich mit Luciano Pavarotti schon die Milch teilte, muss einfach Sängerin werden: Die wundervolle Sopranistin Mirella Freni, die zärtlich großäugige Mimì für Generationen, feiert 80. Geburtstag.
audiophil
Und die Nominierten sind…
BMW Welt Jazz Award 2015 unter dem Motto "Playing my Guitar"
Le Figaro
José Van Dam, le maître chanteur
INTERVIEW - Pour les 75 ans du baryton-basse, Warner Classics lui consacre un coffret d'anthologie dans sa nouvelle collection « Autograph ». L'occasion de revenir sur sa carrière et de refaire le monde de l'opéra.
El Mundo
Palabras que son notas que son Historia
Tomás Marco relaciona en un curso obras literarias y musicales con su propio contexto en un ciclo en la Casa del Lector.
Twitter
Classic FM @ClassicFM: 12 pictures to prove Jonas Kaufmann is the best-looking man in classical music: http://classfm.co/4N1Kha 
The National Lottery @TNLUK: From the @RoyalOperaHouse to singing groups for the elderly, you've helped fund 16,900 music projects…pass us a recorder #ThankYouThursday
Southbank Centre @southbankcentre: Explore the rich history & architecture of #SouthbankCentre on one of our fascinating tours: http://j.mp/SCtours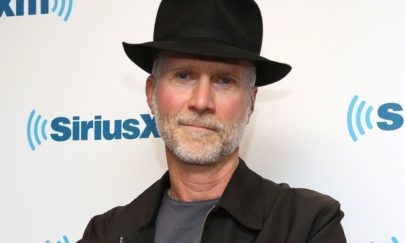 'If my work doesn't function as music, then all the poetic programme notes and extra-musical justifications in the world mean nothing' … John Adams. Photo: Robin Marchant/Getty Images