In today's news: Leonard Elschenbroich steps in to save BBC Proms premiere, how to build a career in music, and how much money will Spotify lose by the end of 2017? "Europa-Preis" for Franz Welser-Möst, Anna Netrebko upset about Forbes article, and Jonas Kaufmann's new album to be released on September 15th.
The Violin Channel
Newly-Released D'Addario Ascenté Violin String Set Winners Announced
And the winners are in! The following 25 lucky VC members will each be receiving a set of the newly-released D'Addario Ascenté violin string.
The Strad
Leonard Elschenbroich steps in to save BBC Proms premiere
Leonard Elschenbroich is stepping in at short notice to perform the premiere of Brian Elias' cello concerto at the BBC Proms on 9 August. Natalie Clein, for whom the concerto was written, has had to withdraw from the concert for health reasons.
Cmuse
Dreaming of a Career in Music? Here's How to Build One
Steps to build a career in music.
Pizzicato
Rome Opera with record revenue from Caracalla Carmen
This evening Opera Roma closes the summer series of Carmen performances at Terme di Caracalla with a considerable sales record.
Music Business Worldwide
Spotify is set to end 2017 with 70m subscribers and $5bn in revenue. But how much money will it lose?
The MBW Review gives our take on some of the music biz's biggest recent goings-on.
Limelight
Freedman Classical Fellowship nominees announced
This year's hopefuls have submitted proposals that look to take classical music in fresh directions.
Australian Broadcasting Corporation
Adelaide Symphony Orchestra compensation bid for forecast losses due to building works on hold
The Adelaide Symphony Orchestra (ASO) has had its bid for compensation for disruptions caused by extensive building works at the Festival Centre put on hold.
Pizzicato
Der Pro Arte Europa-Preis 2017 des Herbert-Batliner-Europainstituts wird heute im Karl-Böhm-Saal in Salzburg an den Dirigenten Franz Welser-Möst verliehen.
Klassik.com
Nach Gehaltsranking: Gesangs-Star Anna Netrebko zürnt
Die Sopranistin Anna Netrebko ist in den sogenannten "sozialen Medien" einer Behauptung der Zeitschrift "Forbes" in Bezug auf ihre jährlichen Einkünfte entgegengetreten.
Klassik Heute
Neues Album "L'Opéra" von Jonas Kaufmann
Tenor Jonas Kaufmann veröffentlicht am 15. September bei Sony Classical sein neues Album "L'Opéra" mit Arien aus französischen Opern des 19. Jahrhunderts.
Twitter
Music History @today_classical
#Today in 1782 #Mozart marries Constanze Weber at St. Stephen's in Vienna. #MusicHistory #classicalmusic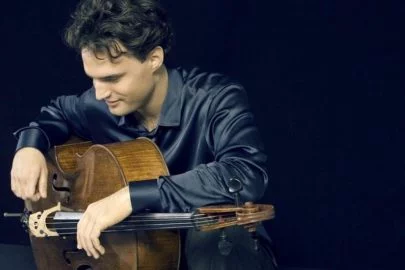 © Felix Broede
Merken
Merken
Merken
Merken
Merken
Merken
Merken