Sir Jonathan Miller, writer and director, dies aged 85
Sir Jonathan Miller, the writer, theatre and opera director, and member of the Beyond the Fringe comedy team, has died at the age of 85. In a statement his family said Miller died "peacefully at home following a long battle with Alzheimer's". Although he hated the term "polymath" his contribution to British culture was wide and praised in many fields. Miller rose to prominence in the 1960s as part of the irreverent satirical show Beyond the Fringe, alongside Peter Cook, Dudley Moore and Alan Bennett.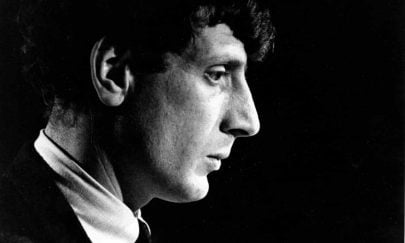 ---
Countertenor Valer Sabadus gewinnt den Händel-Preis
Countertenor Valer Barna-Sabadus erhält den Händel-Preis 2020. Die Auszeichnung wird seit 1959 jährlich von der Stadt Halle, seit 2009 auch von dem Händel-Haus, an Personen oder Ensembles für künstlerische, wissenschaftliche oder kulturpolitische Leistungen vergebenen. Ende Mai 2020 findet ein Preisträgerkonzert in der Georg-Friedrich-Händel-Halle statt. Der 1986 in Rumänien geborene Sabadus wuchs in Niederbayern auf, wo er zunächst das Geigen- und Klavierspiel lernte. Ab seinem 17. Lebensjahr begann er ein Gesangsstudium an der Hochschule für Musik und Theater in München. Darauf folgte eine Ausbildung an der Bayerischen Theaterakademie August Everding bis 2013. Sabadus trat bereits bei renommierten Festivals und in großen internationalen Konzerthäusern auf, u.a. bei den Händel-Festspielen in Karlsruhe, bei den Ludwigsburger Schlossfestspielen, beim Rheingau Musikfestival und beim Lucerne Festival.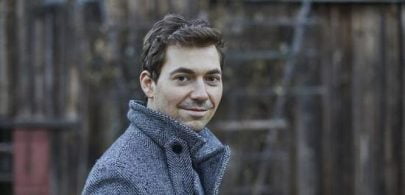 Counter tenor Valer Sabadus awarded with the Händel Prize
Counter tenor Valer Barna-Sabadus receives the Händel Prize 2020. The award has been established in 1959 by the city of Halle and honours ensembles and solo artists for their artistic, scientific or culture-political accomplishments. Since 2009 the Handel-House co-awards the prize. In May 2020 a prize winner concert will take place at the Georg-Friedrich-Händel-Halle. Sabadus was born 1986 in Rumania and grew up in Bavaria, where he first learned to play Violin and Piano. At the age of 17 he started his vocal studies at the University for Music and Performing Arts in Munich, followed by studies at the Theaterakademie August Everding until 2013. Sabadus has performed at renowned festivals and in large concerts halls, among them at Händel-Festspiele Karlsruhe, Ludwigsburger Schlossfestspiele, Rheingau Musikfestival and Lucerne Festival. 
---
L'Orchestra Della Toscana (ORT) parie sur les femmes
La direction de l'Orchestra Della Toscana (ORT) annonce qu'elle va confier en 2020 la direction musicale de la l'institution florentine à 3 femmes. C'est la cheffe d'orchestre finlandaise Eva Ollikainen qui succèdera en mai prochain à Daniele Rustioni en tant que directrice musicale de l'ORT. Nil Veditti et Beatrice Venezi seront les deux cheffes principales invitées. C'est à l'occasion des 40 ans de sa création que l'orchestre régional de Toscane, qui réside dans le majestueux Teatro Verdi à Florence, a décidé ces nominations marquantes. Depuis 2011, la direction musicale était assurée par le jeune chef italien Daniele Rustioni, nommé alors qu'il n'avait que 28 ans. Féminité et jeunesse président donc à la décision de la direction de la formation puisque les 3 cheffes qui vont la diriger ont moins de 40 ans. Toutefois, la direction de l'ORT se défend d'avoir voulu céder à toute forme de féminisation et de jeunisme à la mode. Mais plutôt se concentrer sur l'avènement de nouveaux talents.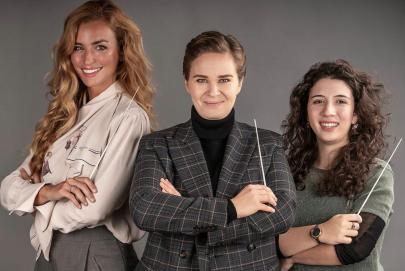 Orchestra Della Toscana (ORT) bets on women
The director of Orchestra Della Toscana (ORT) announces that in 2020 she will entrust the musical direction of the Florentine institution to 3 women. Finnish conductor Eva Ollikainen will succeed Daniele Rustioni as Music Director of ORT in May. Nil Veditti and Beatrice Venezi will be the two main leaders invited. It is on the occasion of the 40th anniversary of its creation that the Tuscany Regional Orchestra, which resides in the majestic Teatro Verdi in Florence, has decided on these outstanding appointments. Since 2011, the musical direction had been provided by the young Italian conductor Daniele Rustioni, appointed when he was only 28 years old. Femininity and youth therefore preside over the decision of the formation management since the 3 chiefs who will lead it are under 40 years old. However, the ORT management denies that it wanted to give in to any form of feminisation and fashionable youthism. But rather focus on the development of new talent.