Brooklyn based, composer and filmmaker Julian De la Chica is celebrating one year after finishing his first film, Agatha, a movie that, like his music, maintains silence and calm. One year later, Julian De La Chica has won more than 17 awards and the film has been officially selected by more than 30 festivals around the globe.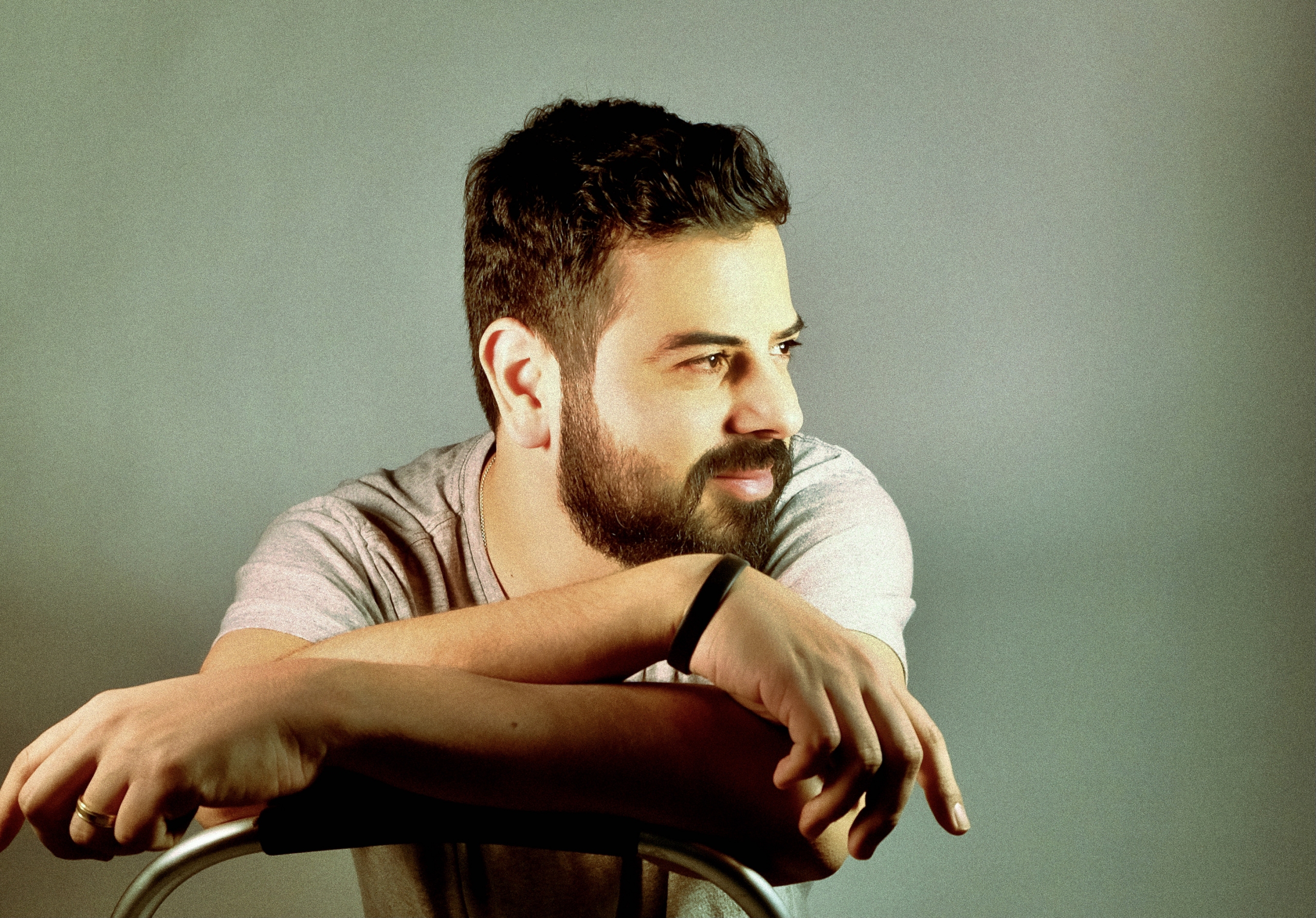 The film was officially presented in his country, Colombia, during the 37th edition of the Bogota Film Festival, and taking a special award for its austere soundtrack, unapologetically raw subject matter, and experimental cinematography.
Julian De La Chica, came to the United States for the first time in 2003, as a guest of the then secretary-general of the Organization of American States and former president of Colombia, Cesar Gaviria Trujillo, to play a concert to their entire diplomatic body during Hispanic week that October. This would also be the first time that Julian would visit New York City, where the composer has resided for over a decade, and where he continues to draw his inspiration.
This prolific artist, equally at home composing a string quartet and a symphony as he is an electronic set or directing a movie, began studying piano at the age of 5, in his native Manizales, a small city nestled in the Colombian mountain ranges, most notable for its production of some of the world's finest coffee. It was there that Julian, though developing as a pianist, felt that his musical ambitions lie with composing rather than performance. He entered the National University of Colombia, based in Bogota, as a music major, but after only a semester he withdrew due to his frustration with the conventionality of conservatory life: "I did not want to spend five years confined to a practice room, learning the same works as everyone else. It seemed a bit boring to me, and music should be anything but boring. I needed life, to experience the capital, to travel beyond Colombia, to find where music was being made."
He then relocated to Europe, living for stints of time in Spain, France, Italy, and Germany, and it was at this time that his interest in the philosophy, metaphysics, and phenomenology of religion led him to experience a spiritual awakening. This new facet of his artistic mindset has traveled with him throughout his career, leading him, for example, to collaborate with WQXR host and New York Times contributor Corinna da Fonseca-Wollheim on her series, Morning Meditations: Beginner's Ear, and to write a song cycle about these themes, Experimentelle und bestimmte Lieder Op. 9 (Experiential and Indeterminate Songs).
Julian composes about what he sees. As the musicologist Susan Campos explains: "Mr. De La Chica considers himself to be an 'experimenter,' not necessarily a 'composer.' He creates a micro-universe from atomic naked sound; the skin is a set of pores traversed by particles of the world. The music of Mr. De La Chica explores the liminal atomic spaces between these pores and the world."
Much of Julian's music develops from this principle. In March 2016, Julian premiered his first string quartet at Carnegie Hall, together with his cycle of four songs, sung by Jose Heredia. Julian's next project is with the Russian mezzo soprano Yana Mann, who has recorded a new Spanish song cycle, Poemas de Bar," and of course, his first film, Agatha.
One year after the making of the film, Julian De La Chica has won more than 17 awards and was officially selected by more than 30 festivals. His film's official premiere took place at the 37th Festival de Cine de Bogota, and has been recognized for its austere soundtrack, unapologetically raw subject matter, and experimental cinematography.
WK decided to talk to Julian about the movie.
Julian, it's been a pleasure working with you these past few months on your album, Voyeuristic Images Op. 10, and your hugely successful first film, Agatha. Can you tell us a little bit about why you felt compelled to combine these two projects as you did?
I think it was just an organic and natural process. I like to say frequently that art speaks for itself, and that when everything is ready, it manifests itself in a tangible way. I think the same was the case with Agatha. I had the story in my mind for a long time, but never had the opportunity to set it to music. Agatha talks about some very deep personal explorations, which without a doubt, at the time, would have been difficult for me to write. Now, the project, and I, have both evolved. Both projects are intrinsically connected; it was only a matter of time before I could decide how. One month after I had premiered the cycle for piano, I started shooting the movie.
Agatha is a film which explores, in very intimate and painful ways, how loneliness manifests itself on the character of Próspero, and it was particularly timely being released during quarantine. Similarly, a composer's work is generally solitary and must get lonely at times, quarantine or otherwise. Can you speak to the role loneliness, or at least solitude, plays when you are composing?
Yes, the work of a composer is lonely. You can have rehearsals, meetings, etc, but in the end, it's a lonely job. I am a lonely person. I like being with myself, and that's why quarantined or not, the social change has not been terribly stark for me, at least on a practical level. I think the solitude that I explore in Agatha is not necessarily physical. Próspero, in fact, lives surrounded by people. But I think his loneliness is a void constructed by his hopelessness. It is an abyss which can occur alone or in the company of others..
Your collaborators on Agatha, actor Augusto Guzmán, and cinematographer Junting Zhou, are both supremely talented. When you set about casting for the role of Próspero and seeking a cinematographer, what were you looking for in artists who could help you realize your vision? And, how did their individual artistic ideas come into play?
In an actor, I was looking for honesty and a certain level of street awareness. NY is a city that you can visit many times, but getting to know it is something that only a local ends up having over time. That's what I wanted in Prospero: someone who will speak from knowledge, not from performance. As for the cinematographer, it was crucial to have someone not only talented, but also immensely open-minded, to understand the language and art of this film. Junting was too talented, and he understood it from the start. Without him, and without Augusto, the project would not be what it was. It was perfect.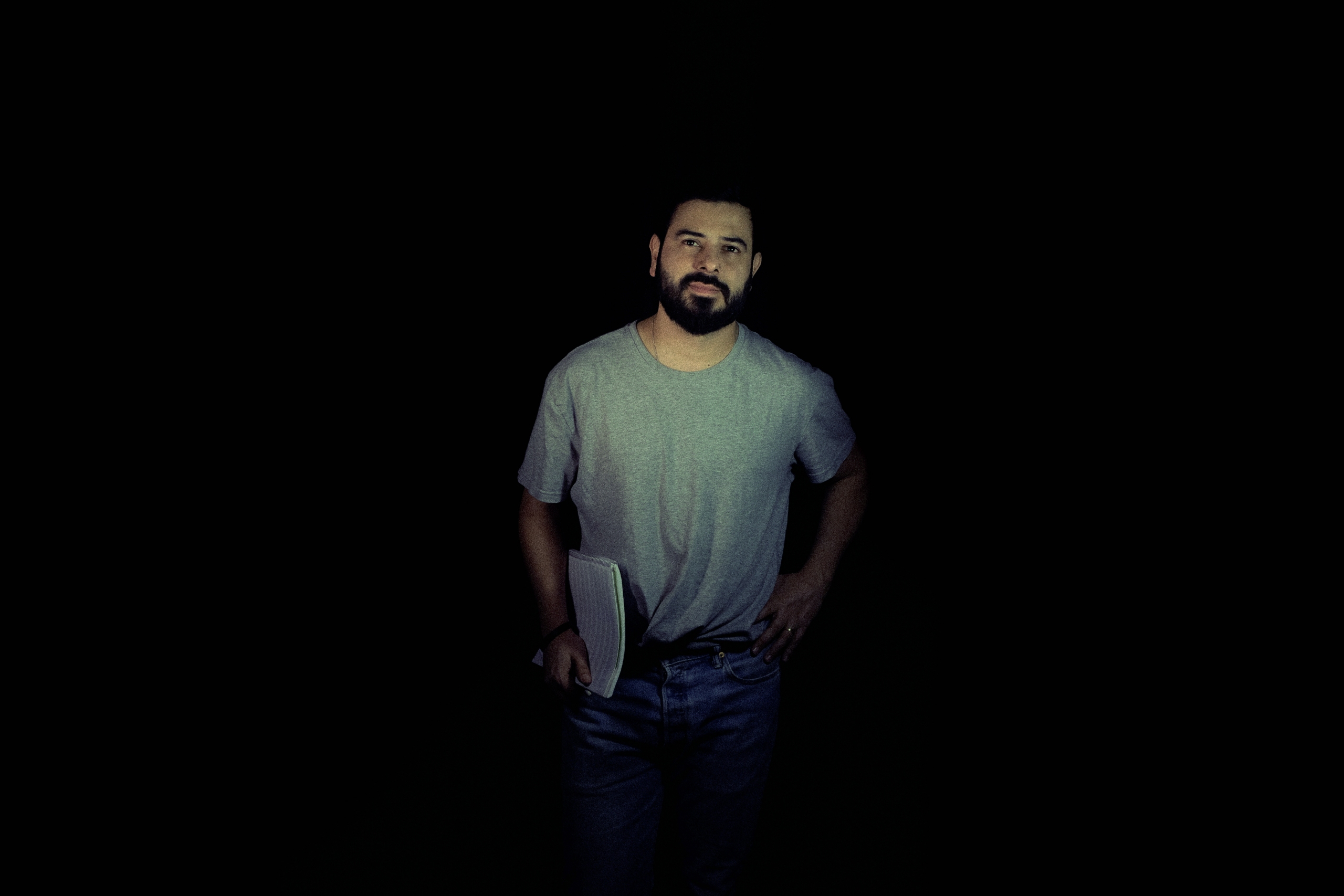 The pandemic has caused artists to re-evaluate and reinvent the way they create, and how they produce work. How has your artistic process changed over the past year, and do you think you will keep any of these changes once it is safe to assemble in groups again?
As a composer, little has changed. As a pianist though, it was a difficult adjustment. Nearly every concert was canceled, and in NY, I like to have a very special anuak concert, where I propose new cycles. That cannot happen now, of course. I am currently composing some film scores among other projects, so I am fortunately still quite active. Recently, a Russian mezzo commissioned me to write a song cycle for her new album, and it was done all via Zoom. It was very strange to make music like that. Especially with the technical problems of the internet, etc, but it turned out wonderful. I think that the pandemic opened the doors for us to continue being very creative, regardless of distance and a certain "puritanism" that existed at the time of recording. The recordings are very much of this time. So the sound of now – the pain of the pandemic – is immortalized for posterity in these projects, in a way.
You have remarked that your music is very tied to imagery. When you compose a piece of music, do you have a sense of the image first, or does that come after the music is on paper?
It can happen either way, but whatever the method, the image is always there.
You have also written a number of songs and song cycles. What is important to you when choosing text, and where do you look for texts you want to set to music?
I like to portray everyday life. Most texts are almost "stolen" from situations that I see. A cafe, a bar, the train, a person talking to himself. I portray that everyday life of the street, of the city. They are texts without pretense. They are what they are, and to that I set music.
As a Colombian and as a resident of Brooklyn one of the most diverse locales in the world, you are no stranger to diversity. What inspires you about living in a place that so many people of different backgrounds call home, and has that influenced how you make art?
I couldn't think of any other city to live in other than New York. When I arrived here, I thought only about how chaotic this city is, and that somehow, I must have been living in a bubble before. Over time I realized that it was false. New York is the bubble. New York is unique, and the best definition is that it is a "humanistic" city. In New York, everything is seen, and everything is possible. In New York you learn to speak, you learn to realize the value of community. New York is crude. It is what it is. That's a bubble. Then you travel, and you think that the world is like that, and that it goes, you realize that YOU are the one in a bubble.
As you know, March is Women's History Month; who are some female artists – of any medium – who inspire you and your work?
Nina Simone. She is a woman who inspires me a lot. As a person, artist, creator. And where would we be without the great Leontyne Price? That lady takes my breath away.