Katherine Bryan is rapidly confirming her place as one of Britain's brightest musical stars of the future, and tomorrow marks the day of her new CD release, Silver Bow. The disc provides a fresh view on much-loved and frequently played violin works, such as The Lark Ascending, and includes both classics from the violin repertoire and personal favourites of Katherine. Katherine is not only the artist of this CD, but also the architect, since she has transcribed and adapted all of the solo violin parts. This adaptation showcases the flute in a new light, highlighting the instrument's versatility and beauty.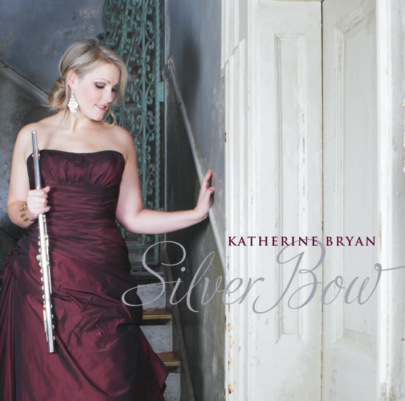 In groundbreaking performances, Katherine uses a range of techniques from 'pop-tonguing', flutter tonguing and note bending, to stretch the boundaries of the flute and offer a fresh and exciting interpretation. Some pieces have needed significant adapting, such as Paginini's Caprice, where a new variation has been formed, retaining the same harmonic pattern but creating new music that is idiomatic for the flute. Accompanied by the Royal Scottish National Orchestra, led by Jac Van Steen, the innovative blend of instruments offers a new perspective on familiar compositions.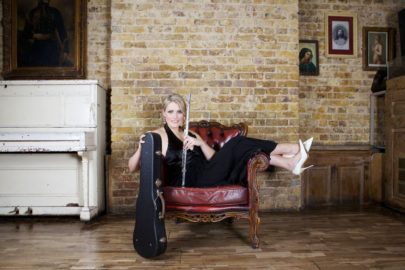 Katherine describes how 'today the modern flute is able to transport its listeners through many emotions, evoking numerous sound colours and nuances, and is capable of speaking above an orchestra'. Katherine sees herself foremost as a musician rather than a flautist, and describes the flute as simply 'a vehicle through which to interpret music'. In recognising that every instrument has different characteristics, Katherine hopes to uncover different facets of pieces, which have traditionally been played on the violin.
Silver Bow is Katherine's third release on Linn Records. In addition to a set of live concerts, Katherine has enjoyed regular performances, with Silver Bow featured as Classic FM's Album of the Week and yesterday she performed on BBC Radio 3's In Tune with Sean Rafferty. If you missed out on this superb performance, click here to catch up.