Kensington Symphony Orchestra announces 2019/20 season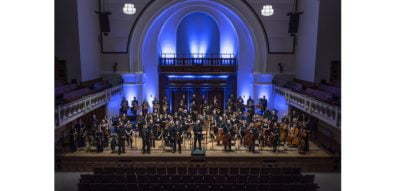 Kensington Symphony Orchestra has announced its programme for 2019/20, the orchestra's 64th season. The 2019/20 programme continues the KSO's longstanding commitment to contemporary music. Highlights include works by Anna Clyne (Masquerade, written for the Last Night of the Proms in 2013), the late Nicholas Maw (Dance Scenes, composed in 1995 to mark the Philharmonia Orchestra's 50th anniversary) and James MacMillan, whose Symphony No. 4 will be performed at the Queen Elizabeth Hall.
---
'Streaming is bringing in a new generation': Inside the rejuvenated classical sector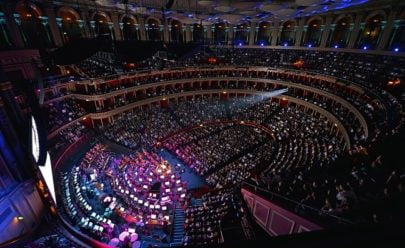 Decca Records president Rebecca Allen has told Music Week that streaming represents a "massive opportunity" for classical music, as the genre enjoys a renaissance in both the recorded and live sectors. Classical was the fastest-growing genre in 2018, with sales and streams up 10.2% on the previous 12 months, according to the BPI. Andrea Bocelli's chart-topping Si, released via Decca/Sugar, was the best-selling classical LP last year, according to the Official Charts Company, but a host of fresh talent is also making its presence felt.
---
Theater Konstanz: Einsturzgefahr beeinflusst Spielplan
Das Stadttheater Konstanz muss eine für Ende September geplante Premierenvorstellung verschieben. Grund ist ein von Wasser unterspültes Probengebäude, welchem der Einstuz droht. Für den Zustand des inzwischen gesperrten Hauses sind Hohlräume und defekte Leitungen verantwortlich. Das Ensemble kann das ehemalige Speditionsgebäude daher zurzeit weder zum Proben nutzen, noch kommt es an eingelagerte Bühnenbilder und Requisiten heran. Die Stadt will nun prüfen, wie groß die untergrabenen Teile der Halle sind und ob mit weiteren Ausspülungen zu rechnen ist. Bis zum Abschluss des beauftragten Gutachtens dürfen die Räumlichkeiten nicht betreten werden, dadurch wird der Spielplan der kommenden Saison in Mittleidenschaft gezogen.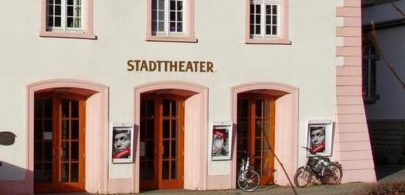 Theater Konstanz: Danger of collapse influences repertoire
The Stadttheater Konstanz has to postpone a premiere planned for the end of September. The reason behind it is due to the rehearsal building being washed under by water with a threat of it collapsing. Cavities and defective pipes are responsible for the condition of the now closed house. The ensemble is therefore currently unable to use the former shipping building for rehearsals, nor can it access the stored stage sets and props. The city now wants to check how large the undermined parts of the hall are and whether further flushing can be expected. Until the completion of the commissioned expert opinion, the premises may not be entered, which will affect the repertoire for the coming season.