In today's news: Tory MP Bernard Jenkin urges visa deal for EU musicians, possible improvement on school results by extra music lessons, and the hearing and visually impaired to get captions through smart glasses in National Theatre trial. Composer Klaus Huber has died, successful 31st edition of music festival "Niedersächsische Musiktage", and Berlin State Opera is officially re-opened.
BBC News
New music 'at risk' through music education 'neglect' in England
The success of British music is at risk because the subject is being neglected in schools, says the head of UK Music.
Tory MP Bernard Jenkin urges visa deal for EU musicians
Eurosceptic Conservative MP Bernard Jenkin has urged the UK government to guarantee free movement for top EU musicians after Brexit.
The Guardian
How to improve the school results: not extra maths but music, loads of it
A Bradford primary school wants the world to know its newfound Sats success is down to giving all children up to six hours of music a week.
Musical Instrument Professional
'Every child has a right to music education' – ISM launches Primary Music Toolkit
The ISM Trust, supported by the Schools Music Association (SMA), has commissioned the Primary Music Toolkit to help primary school teachers further their self-assurance in teaching music in the classroom.
The Times
Deaf to get captions through smart glasses in National Theatre trial
Smart glasses are being tried out by the National Theatre in an attempt to make performances accessible to the hearing and visually impaired.
Limelight
Nominations for the 2017 ARIA Fine Arts Awards announced
Slava Grigoryan and ABC Music's labels dominate the nominations, while a Kate Miller-Heidke inclusion raises eyebrows.
Pizzicato
Three French orchestras collaborate for the employment of an assistant conductor
Three French orchestras, Orchestre de Picardie, Orchestre National d'Île-de-France and Orchestre National de Lille have signed a partnership for the common employment of an assistant conductor.
Zeit Online
Komponist Klaus Huber gestorben
Klaus Huber war einer der letzten Großen der modernen Zwölftonmusik. Jetzt ist der Schweizer Komponist, Dirigent und Geiger mit 92 Jahren in Perugia gestorben.
Klassik Heute
31. Niedersächsische Musiktage erfolgreich abgeschlossen
Die 31. Niedersächsischen Musiktage beschäftigten sich vom 2. September bis 1. Oktober 2017 mit dem Thema "Raum".
KlassikInfo.de
Wiedereröffnung der Berliner Staatsoper
Wiedereröffnung der Staatsoper Unter den Linden am Tag der Deutschen Einheit mit der Premiere von »Zum Augenblicke sagen: Verweile doch!« mit Robert Schumanns »Szenen aus Goethes Faust« unter der musikalischen Leitung von Generalmusikdirektor Daniel Barenboim und in der Regie von Intendant Jürgen Flimm.
Twitter
Dirigent Kent Nagano und Intendant Georges Delnon bleiben bis 2025 an der @staatsoperHH: http://3sat.de/?194752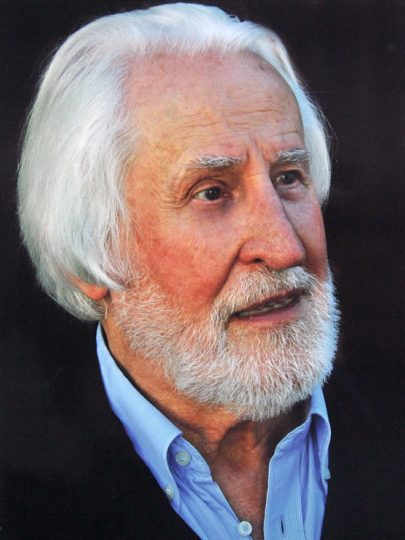 Klaus Huber © Charlotte Oswald/dpa
Merken
Merken
Merken
Merken