Kurt Weill opera silenced by Nazis to be heard again after 80 years
German composer Kurt Weill is ranked high among the best of the 20th century and his music remains popular outside the classical world, from the enduring jazz standard Mack the Knife in his Threepenny Opera, to the Alabama Song covered by the Doors and David Bowie. But not all of Weill's melodies survived the Nazi clampdown on Jewish culture.
Now, thanks to the work of an academic at University College London, a suppressed Weill stage hit that posed a puzzle for modern musicians is to be revived and performed in a fresh translation. The research of Michael Berkowitz, professor of Jewish history at UCL, in collaboration with the show's new translator and director, Leo Doulton, has unlocked the mystery of The Tsar Wants His Photograph Taken and made it clear why this satirical work of 1927 was once so heavily suppressed. A performance on 4 May, the first with a full professional cast and orchestra for almost 40 years, will at last set the opera in its proper context, after 80 years of being largely ignored both in Germany and elsewhere.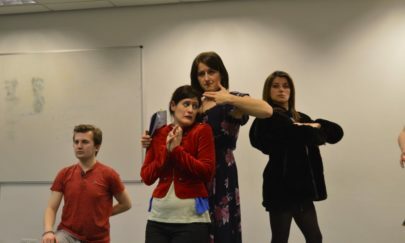 The "Zeitoper", or topical musical comedy, which Weill created with writer Georg Kaiser, details a convoluted attempt on the life of a fictional tsar. Before the tsar arrives in the Parisian studio, five anarchists switch the real photographer, Angèle, with a stand-in and hide a gun inside her camera.
Baritone Edmund Danon plays the tsar in a production put together with Virtually Opera. The acclaimed young mezzo-soprano Joanna Harries plays the leader of the anarchists, accompanied by an orchestra conducted by Johann Stuckenbruck.
---
Music for Syria event aims to raise £90,000 in 90 minutes
The Hands Up Foundation is holding a special evening of music and readings on Wednesday 12 June at Cadogan Hall in London, with the aim to raise £90,000 in 90 minutes.
Music for Syria will be an inspiring and uplifting evening to raise money for Hands Up, a charity that runs several high-profile fundraising initiatives including Syrian Supper Club, Singing for Syrians and MarmalAid. The money raised will fund practical aid projects in and around Syria including paying doctors' salaries at a Primary Health Clinic in rural Aleppo, teaching for over 300 children in Bekaa Refugee Camp, Lebanon and supporting a prosthetic limb project on the Syrian Turkish border.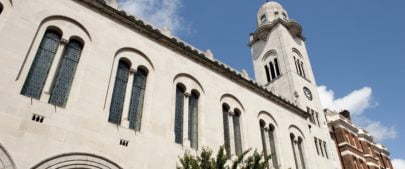 The evening will include a stellar cast of performers introduced by BBC 3 presenter Petroc Trelawny and curated by Iain Burnside, Scottish classical pianist and accompanist and a former presenter on BBC Radio 3. Performing on the night will be classical pianist and conductor Mitsuko Uchida, pianist Riyad Nicolas, baritone Simon Keenlyside, CBE and award-winning soprano Rowan Pierce and The Heath Quartet.
Speakers will include Jan Ravens and 14 year-old young poet and Syrian refugee Amineh Abou Kerech, who won the Betjeman Poetry Prize in 2017.
---
Jubiläumskonzert Bundesjugendorchester: Eine Elite, die keine sein möchte
Ein Riesenklangkörper wird auf der Bühne sitzen, wenn das Bundesjugendorchester (BJO) an diesem Montagabend in der Berliner Philharmonie auftritt. Mehr als 150 Musikerinnen und Musiker spielen Edgard Varèses spektakuläres Stadtlärmstück "Amériques", ein ähnlich großes Orchester flieht dann in die unberührte Natur: Richard Strauss' "Alpensinfonie" steht dann auf dem Programm. Man lässt es krachen, programmatisch, zum 50. Jubiläum des Jugendorchesters, und man holt Ehemalige mit dazu: Nicht wundern also, wenn das eine oder andere gelichtete Haupt zwischen der musizierenden Jugend auftaucht.
Die gibt sich derweil frech. Wie zu erfahren war, besiegte die Fußballmannschaft des BJO in diesem Jahr erstmals jene der Berliner Philharmoniker (Endergebnis 9:7, der Verdacht liegt nahe, dass die Torleute ihre Hände schonten), wobei zu fragen wäre, warum die Gunst bislang so deutlich auf der Seite der Älteren, bestimmt nicht Frischeren lag. Das Selbstverständnis aus dem Konzertsaal scheint sich ungebrochen auf dem Bolzplatz fortzusetzen.
A giant orchestra will be sitting on stage when the Bundesjugendorchester (BJO) performs this evening at the Berliner Philharmonie. More than 150 musicians will play Edgard Varèse's spectacular city noise piece "Amériques" – a similarly large orchestra then ventures into unspoiled nature: Richard Strauss' "Alpine Symphony" is on the programme. This concert occurs on the occasion of the 50th anniversary of the youth orchestra, bringing in former students with it.