Andrei Kymach wins BBC Cardiff Singer of the World 2019
Baritone Andrei Kymach, from Ukraine, was announced as the winner of BBC Cardiff Singer of the World 2019 on Saturday 22 June.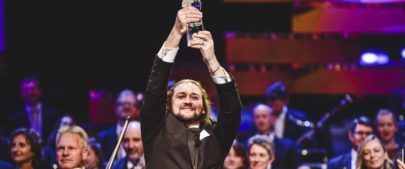 During the final round held at St David's Hall in Cardiff, Kymach was presented with the Cardiff Trophy and a £20,000 prize by the competition's patron Dame Kiri Te Kanawa following his performance, which featured pieces by Bizet, Rachmaninov and Donizetti. In a new innovation for 2019, Kymach will also be offered a recital at the Queen Elizabeth Hall at London's Southbank Centre.
The £2,500 Dame Joan Sutherland Audience Prize was presented to Katie Bray from England by conductor Richard Bonynge, the husband of the first patron of the competition, soprano Dame Joan Sutherland.
---
In Streaming Age, Classical Music Gets Lost in the Metadata
When Roopa Kalyanaraman Marcello, a classical music aficionado in Brooklyn, asked her Amazon Echo for some music recently, she had a specific request: the third movement of Beethoven's "Emperor" Concerto.
But the Echo, a voice-activated speaker, could not find what she wanted. First it gave her the concerto's opening movement; then, on another try, came the second movement. But not the third. Exasperated, Ms. Kalyanaraman Marcello gave up. "Just play something else!" she recalled saying.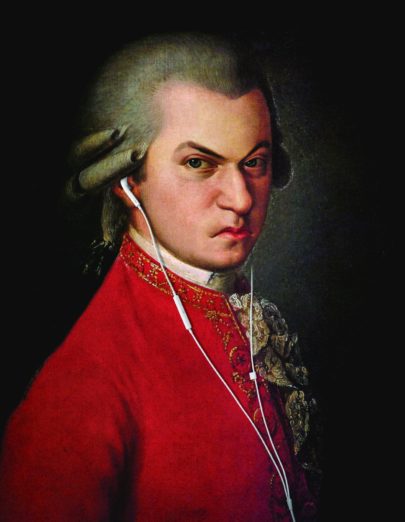 Her frustration may be familiar to fans of classical music in the streaming age. The algorithms of Spotify, Apple and Amazon are carefully engineered to steer listeners to pop hits, and Schubert and Puccini can get lost in the metadata.
Classical music has always been a specialized corner of the music business, with a discerning clientele and few genuine blockbusters. But by some measures the genre has suffered in the shift to streaming. While 2.5 percent of album sales in the United States are classical music, it accounts for less than 1 percent of total streams, according to Alpha Data, a tracking service.
Two new companies, Idagio and Primephonic, see an opportunity in the disconnect. Both are challenging the big platforms by offering streaming services devoted to classical music, with playlists that push Martha Argerich over Ariana Grande, and databases tailored to the nuances of the genre.
---
Blind gehört Live ist zurück
Das erfolgreiche Format "Blind gehört Live" kehrt zurück. Am 11. Juli ist Startschuss der Veranstaltungsreihe in München.
Am 11. Juli 2019 ist es soweit: Unser beliebtes Format "Blind gehört" kehrt live auf die Bühne zurück. Damit findet die bereits vor drei Jahren in Kooperation mit Reisenberger Galerien gestartete und vom damaligen Publikum begeistert aufgenommene Veranstaltungsreihe ihre Fortsetzung. Auftakt ist in München in den Räumlichkeiten von Reisenberger Galerien in der Maxburgstrasse 4, auf der Bühne stellt sich die südafrikanische Sopranistin Golda Schultz dem beliebten "Hörtest", ohne dass sie weiß, welcher Künstler welches Werk interpretiert.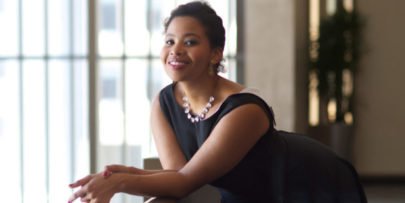 The "Blind gehört Live" show is back
The successful format of the "Blind gehört Live" by Concerti returns, starting on July 11th in Munich. The series of events was started three years ago in co-operation with the Reisenberger Galleries and was enthusiastically received by the audience at the time. The inauguration takes place on the premises of the Reisenberger Galleries in Maxburgstrasse 4. South African soprano Golda Schultz performs the popular "listening test" without knowing which artist performs which work.