Today marks the first day of Kimiko Ishizaka's one-month Kickstarter campaign Libre Art of the Fugue. Kimiko is known for her beautiful interpretations of Bach, and through Kickstarter and the support of her fans, she has been able to raise enough money to record two of J.S. Bach's finest works: The Open Goldberg Variations and The Open Well-Tempered Clavier projects. She has published them under public domain so that her recordings are available for anyone to listen to.
In her new project, Libre Art of the Fugue, we will see a new and exciting interpretation with Kimiko composing her own end to Bach's unfinished Art of the Fugue. Kimiko's own composition will be published as part of the Open Score project, making it the very first piece by a living composer to join the project.
Unlike other artists, Kimiko Ishizaka doesn't use traditional record labels, preferring to have direct contact with her fans. The money that Kimiko has raised through Kickstarter enables her to record her new album at the famous Teldex Studio in Berlin, playing on the brand new Bösendorfer Vienna Concert 280. The venue will give her full opportunity to unfold her musical creativity, and maintain an artistic level of the highest standard.
If you would like to find out more about Kimiko Ishizaka's project, and support her, here is the Kickstarter campaign for more information.
We wish Kimiko a very successful campaign, and are very much looking forward to the release of her new album!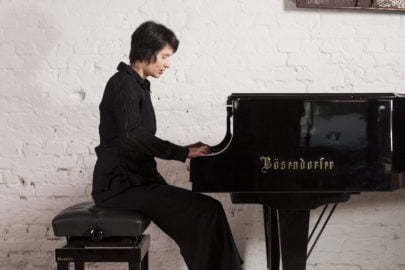 Merken
Merken
Merken
Merken
Merken
Merken
Merken
Merken
Merken