We're looking for a PR Manager in London!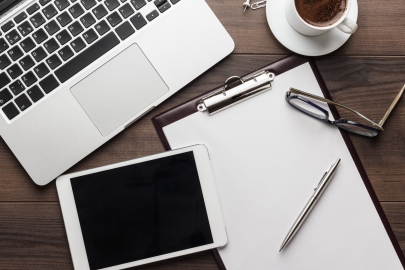 About us
WildKat is a creative agency for culture, specialising in classical music. We offer PR, marketing, branding, social media and event management for institutions and artists. We are the only performing arts agency working internationally with offices in London, Berlin, Paris, New York and LA.
We offer a number of opportunities for all staff including the opportunity for travel, personalised creative skills training and coaching, development of your skills beyond PR, 6-hour working days, milestone sabbatical, and more.
Job Description
WildKat is looking for an experienced PR Manager to join our London office full-time. You'll be working closely with the company Directors, PR Managers and our Digital team, plus colleagues worldwide. You will plan and execute creative PR campaigns across the classical music and cultural industries to generate coverage and publicity for our clients.
We are looking for someone who is well-organised, hard-working and enthusiastic, as well as friendly and approachable. You should enjoy working with a close-knit team, across all our offices, with the ability to both collaborate and work independently. Due to Covid-restrictions, we are mainly working from home, but once safe working conditions can be facilitated, you will be working from our Central London office. We will continue to offer flexibility with working from home.
Key duties
To manage your set of clients and work with them to help achieve their PR goals
To think creatively about how you (and your colleague) approach campaigns. You will be asked to make new connections and approach your work in innovative ways
With the help of our Digital Team you will integrate digital media into campaigns. This means exploring new technology and developing ways to include it in client campaigns
To take a leading role in the development and execution of unique, creative campaigns to promote your clients and the company
To write copy in relation to your clients' needs, including fact sheets, biographies, blog posts, newsletters, brochures, and more
To liaise with journalists to generate and secure media coverage for clients
When possible to organise client events, as needed
To attend all relevant artists' events, including meetings and performances
To network within the industry to build your reputation and that of the company
To oversee the work of others when required, and to be willing to grow into a more senior role
Essential:
Minimum 2 years' experience working in PR in a related field (arts or music)
Interest in classical music, culture, and the arts – Bach should be someone you know, not someone you've emailed!
Have your own established contact book of arts journalists and relationships with relevant media
A fast learner, able to absorb information quickly and confidently put it into practice
Ability to remain calm when working under pressure and to manage conflicting deadlines
Proven administrative and organisational skills
Excellent verbal and written communication skills
Have your own established contact base, to help with the growth of the company
Excellent verbal and written communication skills
Good standard of computer literacy (Word, Excel, WordPress)
Salary £30,000, dependent on experience. Start date will be agreed with the successful application, as soon as possible from September.
We are an equal opportunities employer and welcome applications from all suitably qualified persons regardless of their race, sex, disability, religion/belief, sexual orientation or age. We particularly welcome applications from people of ethnically diverse groups and disadvantaged backgrounds, as well as trans and non-binary candidates, as they are currently under-represented in our workforce.
To apply, please send your CV and a Cover Letter outlining suitability for the role to hello@wildkatpr.com with "PR Manager" in the subject line by Sunday 5th September 2021.