Leeds International Piano Competition to take place in an additional eleven cities this year
The first round of this year's Leeds International Piano Competition will take place later this month and for the first time will be launching in 16 countries worldwide, with 62 competitors from 28 different countries. In previous years, the first round of the competition has only hosted auditions in five countries, but this has been extended to allow all competitors to take part amid extensive travel restrictions due to the ongoing COVID-19 pandemic.
16 venues across the world will be open to between one and 14 competitors as part of the competition's first round, with each pianist performing on a Steinway Model D and the same camera and audio set-up, all complying with social distancing regulations.
---
Leipzig: Gewandhaus, Oper und Theater bleiben über Ostern geschlossen
In Leipzig bleiben die städtischen Bühnen und Konzertpodien über Ostern geschlossen. Sowohl die Oper, als auch das Gewandhaus, das Schauspiel und das Theater der Jungen Welt bleiben aufgrund der Pandemie "bis deutlich in den April hinein geschlossen", so eine Mitteilung der Stadtverwaltung. Weder eigene, noch Fremd- und Mietveranstaltungen werden in den Häusern stattfinden, Ausnahmen sind einzig Übertragungen ins Internet.
Für eine Wiedereröffnung nach Ostern wäre eine stabile Inzidenz von unter 100 Neuinfektionen pro 100.000 Einwohner in den letzten sieben Tagen erwünscht. Nur so könnte die Rückkehr zum Spielbetrieb gut geplant werden.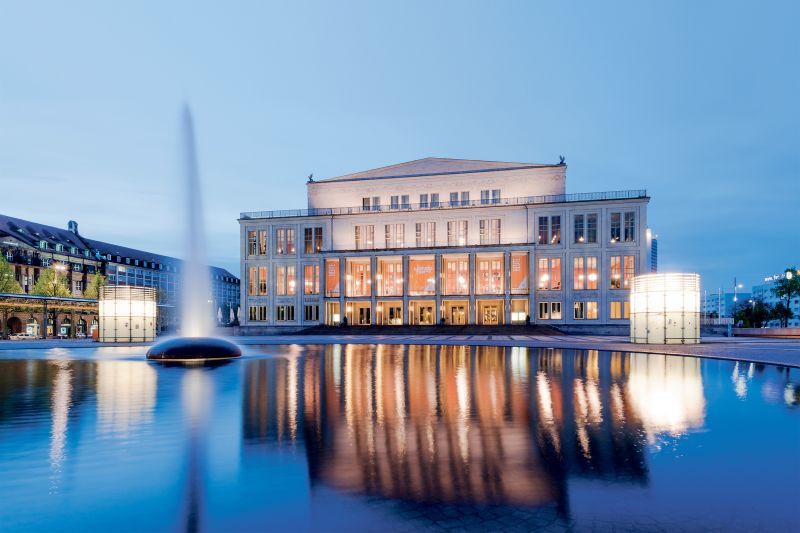 Leipzig: Gewandhaus, Opera and Theatre will stay closed over Easter
In Leipzig, the municipal stages and concert halls will stay closed over Easter. The opera, the Gewandhaus, the Schauspiel and the Theater der Jungen Welt will all be closed "well into April" due to the pandemic, according to a statement from the city administration. Neither the city's own events nor those of other companies or rental companies will take place in the houses; the only exceptions are broadcasts on the internet.
For a reopening after Easter, a stable incidence of less than 100 new infections per 100,000 inhabitants during the last seven days would be desirable. Only then could a return to a full operation be well planned.
---
James Levine, Former Met Opera Maestro, Is Dead at 77
James Levine, the guiding maestro of the Metropolitan Opera for more than 40 years and one of the world's most influential and admired conductors until allegations of sexual abuse and harassment ended his career, died on March 9 in Palm Springs, Calif. He was 77.
His death was confirmed on Wednesday morning by Dr. Len Horovitz, his physician. He did not specify the cause, and it was unclear why the death had not been announced earlier. Mr. Levine had been living in Palm Springs.