Liverpool Philharmonic and BAPAM announce new partnership
Liverpool Philharmonic has announced a new partnership with the British Association for Performing Arts Medicine (BAPAM).
BAPAM provides free, specialist health support to performing artists and will be working in partnership with Liverpool Philharmonic by hosting a new, free GP-led and confidential monthly clinic at Liverpool Philharmonic Hall for musicians in the Royal Liverpool Philharmonic Orchestra, as well as other performing arts professionals and students in Liverpool and the North West.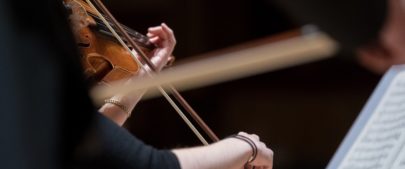 The clinic is open to individuals who make a proportion of their living from, or study in the performing arts, and have a physical or psychological health problem related to their work. It will be led by Dr Marie McKavanagh, a performing arts medicine specialist GP and musician who has completed the MSc Performing Arts Medicine course at University College London.
---
Shortlist announced for Scottish Awards for New Music 2019
The Scottish Awards for New Music, created by New Music Scotland and supported by Creative Scotland, has announced its 2019 shortlist of nominees.
Now in its third year, the awards includes works, composers and artists whose works that have been performed in Scotland, contributing to Scotland's vibrant music scene, as well as Scottish or Scottish based composers and musicians. Past winners have included composers Sir James MacMillan, Michael Begg, Helen Grime and David Fennessy; as well as Delphian Records, Drake Music Scotland, and musicians such as Red Note Ensemble, Hebrides Ensemble and Robert Irvine.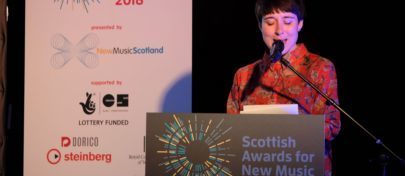 The panel, comprising key figures in the music world including flautist Aisling Agnew of the Hard Rain Soloist Ensemble and Ian Anderson, principal viola of the Scottish Ballet, made their selections from over 200 nominations submitted across eleven categories.
---
American Composer Ellen Reid Awarded 2019 Pulitzer Prize for Music
It has been announced this week that 36-year-old American composer Ellen Reid has been awarded the 2019 Pulitzer Prize in Music – for her thought-provoking new opera: p r i s m, based on a woman's psychological trauma from sexual assault.
"This bold new operatic work uses sophisticated vocal writing and striking instrumental timbres to confront difficult subject matter," this year's jury has said.
The opera, set to a libretto by Roxie Perkins, was premiered by the Los Angeles Opera in November of last year.