Royal Liverpool Philharmonic Orchestra 2019-2020 season announced
The Royal Liverpool Philharmonic Orchestra's 2019-20 season, the 14th under the baton of chief conductor Vasily Petrenko (pictured), has been announced.
Ten years on from his landmark Mahler cycle in the 2009-2011 seasons, Petrenko returns to the composer's symphonies presenting all nine in chronological order across 2020. He will open the 2019-20 season with two concerts (19 & 20 September) featuring the world premiere of Dani Howard's Coalescence, Berlioz's Symphonie Fantastique and Rachmaninov's Second Piano Concerto performed by the Japanese pianist, Nobuyuki Tsujii.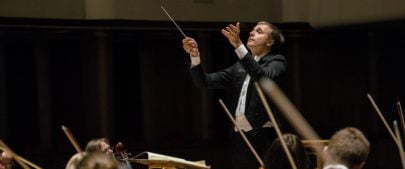 Highlights include:
Introduced in the 2018-2019 season, the orchestra's 'relaxed' and 'dementia friendly' concerts will return designed for people with a range of needs including communication difficulties and physical and learning disabilities.
---
BBC Radio 3 reveals New Generation Artists 2019-2021
BBC Radio 3 has this week announced the seven musicians from around the world who have been selected to join its prestigious New Generation Artists scheme from 2019-2021.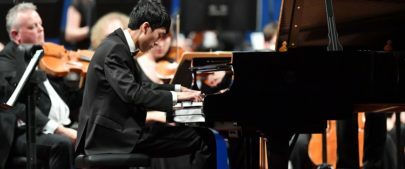 The musicians joining the scheme are:
Now in its 20th year, BBC Radio 3's New Generation Artists scheme was founded in 1999 with the aim of nurturing and promoting some of the world's best young musicians at the start of their international careers. Previous artists from the world of classical music today include violinist Janine Jansen, mezzo-soprano Alice Coote and percussionist Colin Currie.
---
Bamberger Symphoniker widmen sich dem Thema "Erinnerung"
Das Thema "Erinnerung" steht im Mittelpunkt der neuen Konzertsaison der Bamberger Symphoniker. Das Jahresprogramm 2019/2020 umfasst 77 Werke von 37 Komponisten, darunter drei Uraufführungen. Wie die Stiftung Bamberger Symphoniker am Donnerstag mitteilte, werden etwa Alban Bergs Violinkonzert "Dem Andenken eines Engels", Edward Elgars "Enigma"-Variationen und Modest Mussorgskis "Bilder einer Ausstellung" gespielt.
Ob Klänge, Töne oder Melodien – Musik allein vermöge es, Erinnerungen in den Menschen hervorzurufen, hieß es zum Motto der neuen Saison, die Ende September beginnt. Auf seinen Konzertreisen wird das Orchester unter Leitung von Jakub Hrůša unter anderem China, Spanien und Polen besuchen. In Deutschland ist unter anderem ein Konzert in der Hamburger Elbphilharmonie geplant.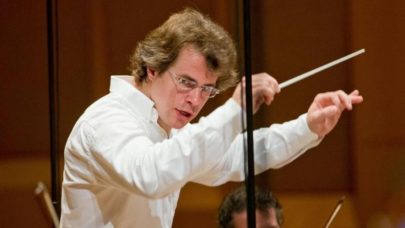 The theme "Memory" is the focus of the Bamberg Symphony orchestra's 2019/20 season. The programme includes 77 works by 37 composers, including three world premieres. As the Bamberg Symphony Foundation announced on Thursday, the programme will include Alban Berg's violin concerto "To the Memory of an Angel", Edward Elgar's "Enigma" Variations and Modest Mussorgsky's "Pictures at an Exhibition".
"Whether sounds, tones or melodies – music alone is able to evoke memories in people", explains Chief Executive Marcus Rudolf Axt about the new season motto, which begins at the end of September. On its concert tours, the orchestra, headed by Jakub Hrůša, will visit China, Spain and Poland, among others. In Germany, a concert is planned in the Hamburg Elbphilharmonie.
---
Nice: la mairie fait appel au jeune chef prodige Lionel Bringuier pour relancer son Opéra
Le jeune chef prodige niçois Lionel Bringuier présidera comme "artiste associé" à trois séries de concerts à l'Opéra de Nice durant la saison 2019-20, a annoncé jeudi le maire, évoquant "une volonté de redynamisation" des lieux qui se cherchent un nouveau directeur général.
"J'ai invité Lionel Bringuier à revenir travailler dans sa ville", s'est félicité Christian Estrosi, en saluant le parcours de cet ancien violoncelliste, soliste à 13 ans sur la scène de l'Opéra de Nice puis à la baguette à 15 ans pour diriger un concert lors des Victoires de la musique.
Lauréat en 2005 du prestigieux concours de Besançon, Lionel Bringuier est passé par le Philarmonique de Los Angeles et la Tonhalle de Zurich.
"Quand on a la chance d'avoir un fils de Nice qui rayonne à l'échelle internationale et qui souhaite s'engager, il faut la saisir", a ajouté le maire LR.
Lionel Bringuier, 32 ans, arrive avec trois programmes ficelés l'un avec son frère et deux avec des solistes de renommée mondiale: Hélène Grimaud au piano dans du Maurice Ravel fin septembre et Renaud Capuçon pour le concerto pour violon en ré majeur de Johannes Brahms en juin 2020.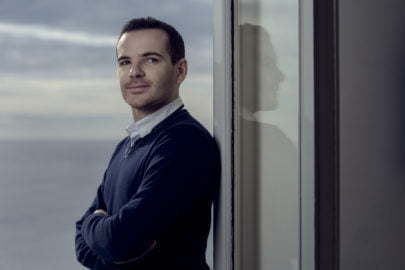 Nice appoints Lionel Bringuier to relaunch Opéra Nice Côte d'Azur
The young conductor hailing from Nice will preside as 'Associated Artist' for three concert series in the 2019-20 season, as was announced yesterday (9th May) by the Mayor. 
"I have invited Lionel Bringuier to return to work in his city", announced Christian Estrosi, welcoming the conductor. Lionel performed on the Opéra de Nice stage as a solo cellist, aged 13, before taking up conducting at 15.  
Winner in 2005 of the prestigious Besançon competition, Lionel has conducted the Los Angeles Philharmonic and the Zurich Tonhalle.
"When you have the chance to have someone from Nice who shines internationally and wishes to be involved, you have to grab it", commented the Mayor. 
Lionel Bringuier, aged 32, brings three programmes including one with his brother and two with world-renowned soloists: Hélène Grimaud performing Ravel on the piano at the end of September, and Renaud Capuçon with Brahms' Violin Concerto in D major in June 2020.