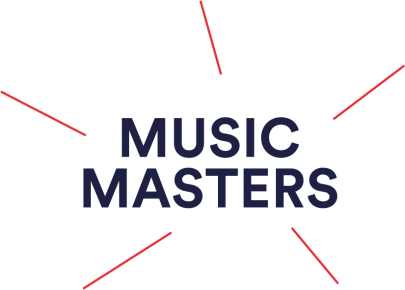 The music education charity has announced a bold rebrand to its name and visual identity to cast light on its national reach and its ambitious energy.
Music Masters, previously London Music Masters, has undergone a rebrand that reflects both its national mission to help young people access high quality music education, and its inherent creative spirit.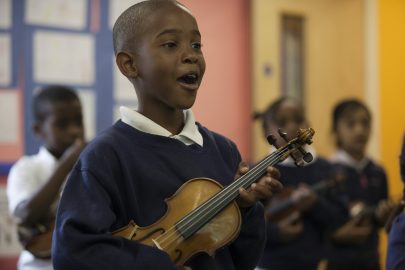 For the last 12 years, the charity has been pioneering an award-winning approach to music education, bringing music into inner-city London schools. The charity has now reached the next stage of its mission, that of working on a national scale.
The rebrand to Music Masters fixes the charity's position as one committed to helping young people from all different backgrounds from across the UK access the transformative power of music. The charity's new visual identity was designed pro bono by Sunshine Agency and refreshes its old logo with a sleeker, more youthful and a more empowered feel. The red lines radiating out of the logo capture the charity's high energy, with the logo's overall dynamism embodying how Music Masters is here to bring active change to the music industry.
The rebrand comes after the charity launched key aspects of its offerings, both of which are operating nationally:
The charity has launched I'M IN, a new Inclusive Music Index tool for the music sector. 40 music entities from across the country signed up to be part of the Summer and Autumn cohorts, in an effort to effect long-lasting change within their organisations from a diversity and inclusion standpoint
Last year, Music Masters launched Team Teach,a national teacher training qualification designed to create a culture of excellence in classrooms by way of equipping teachers with the essential and practical skills needed for the demands of group instrument teaching. Teachers from across the country were part of the first cohort, meaning the charity's impact in schools has been extended across the country. For its 2020 Team Teach cohort, the charity is taking on international teachers, which will propel Music Masters reach even further
Speaking of the re-brand, Music Master's Executive Director Roz De Vile said: "This rebrand means that our visual identity now matches the energy and purpose of the young people we are privileged to work with each and every day. What started in London 12 years ago has the potential to positively affect music education right around the UK and we can't wait to get started."
Music Master's Website: http://rebrand.musicmasters.org.uk/