London Music Masters unveils new PGCEi qualification
Music education charity London Music Masters has conceived and designed Britain's first accredited qualification for group instrument learning. The charity will offer a Level 7 PGCEi in Group Instrument Learning with the aim of providing the UK's primary schools with high quality music tuition, improving the quality of the UK's teaching workforce and resolving the lack of group training available for instrumental teachers.
---
'It's not for the faint-hearted': Robert Ashcroft on a new era for PRS for Music

Robert Ashcroft has told Music Week that PRS For Music is enjoying a burst of "new energy" now that Andrea Martin is in the hot seat. Ashcroft bowed out last month, after nine years as CEO, and looks back on an eventful tenure in the latest edition of Music Week, out now. Reflecting on his time in charge, Ashcroft – who is pursuing his music tech company X-System among other industry interests – said: "It's not for the faint-hearted,?it's a complicated business with, in the end, a zero sum game.
---
Bayerischer Kunstförderpreis 2019 Auszeichnung für Nachwuchskünstler
Das bayerische Kunstministerium hat die diesjährigen Träger des Kunstförderpreises des Freistaats in der Sparte "Musik und Tanz" bekanntgegeben. Ausgezeichnet werden die Cellistin Raphaela Gromes, die Organistin Angela Metzger sowie das "Verworner Krause Kammerorchester (VKKO)" und der Tänzer Alexsandro Akapohi. Mit dem Preis werden junge Nachwuchskünstler gefördert, die in Bayern leben. In diesem Jahr geht der Preis des bayerischen Kunstministeriums an die Münchner Cellistin Raphaela Gromes, die im mittelfränkischen Absberg geborene Organistin Angela Metzger, das Münchner "Verworner Krause Kammerorchester (VKKO)" und den Balletttänzer Alexsandro Akapohi vom Staatstheater Nürnberg, wie das bayerische Kunstministerium am Sonntag in München mitteilte.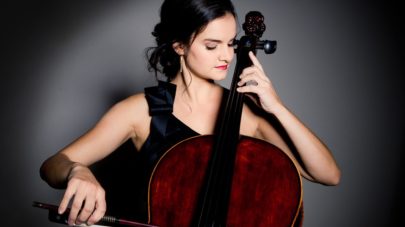 Bavarian Art Promotion Prize 2019 Award for young artists
The Bavarian Ministry of Art has announced this year's winners of the Free State's Art Promotion Prize in the category "Music and Dance". The prize is awarded to cellist Raphaela Gromes, organist Angela Metzger, the Verworner Krause Chamber Orchestra (VKKO) and dancer Alexsandro Akapohi. The prize promotes young artists living in Bavaria. This year, the prize of the Bavarian Ministry of Art goes to the Munich cellist Raphaela Gromes, the organist Angela Metzger, born in Absberg, Middle Franconia, the Munich "Verworner Krause Kammerorchester (VKKO)" and the ballet dancer Alexsandro Akapohi from the Staatstheater Nürnberg, as the Bavarian Ministry of Art announced on Sunday in Munich.