London Sinfonietta launch streaming platform
The new online channel will present performances and programmes dedicated to various composers. Tansy Davies, Nick Drake, Lucy Bailey, Mark Padmore and Elaine Mitchener are among the musicians and artists featured in the online launch of London Sinfonietta's New Music Channel on 12 January. They'll all be participating in a discussion about composer Davies's and librettist Drake's chamber opera Cave, which will accompany a short live performance. Plus, an exclusive streaming of Cave will be available online throughout 2020. New Music Channel will regularly present audio and video content, alongside a series of written articles and commissioned new digital works. The channel's second online event on 17 February will feature Matthew Herbert and Anna Meredith in conversation with cellist Zoe Martlew, which will be recorded live for The Music That Made Me podcast series.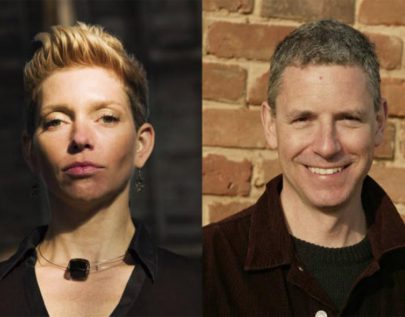 ---
Dennis Russell Davies wird Chefdirigent des MDR-Sinfonieorchesters
Mit der Spielzeit 2020/21 wird der 75-jährige Amerikaner Dennis Russell Davies Chefdirigent des MDR-Sinfonieorchesters. Der Vertrag wurde für vier Jahre abgeschlossen, teilte der Sender mit. Als Chefdirigent folgt Russell Davies auf Kristjan Järvi, der bis Sommer 2018 am Pult des Orchesters stand.Dennis Russell Davies wurde 1944 im US-Bundesstaat Ohio geboren, studierte Klavier und Dirigieren an der New Yorker Juilliard School und erarbeitete sich ein breit gefächertes Repertoire vom Barock bis zur Moderne.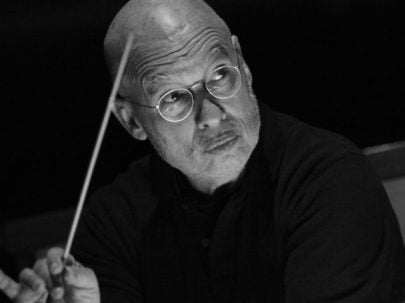 Dennis Russell Davies becomes Principal Conductor of the MDR Symphony Orchestra
With the 2020/21 season, 75-year-old American Dennis Russell Davies will become chief conductor of the MDR Symphony Orchestra. The contract was signed for four years, the station announced. Russell Davies succeeds Kristjan Järvi as chief conductor, who stood at the orchestra's podium until summer 2018. Dennis Russell Davies was born in 1944 in the US state of Ohio. He studied piano and conducting at the Juilliard School in New York and developed a broad repertoire ranging from Baroque to modern.
---
Le musée Grévin inaugure la statue de cire de Philippe Jaroussky
Vingt ans après avoir fait ses débuts en concert à Paris sur la scène du Théâtre Grévin, Le contre-ténor revient au musée du boulevard Montmartre, le 13 novembre, pour la présentation au public de son double de cire. La statue de Philippe Jaroussky doit côtoyer celle de Cecilia Bartoli qu'il avait découverte lors de son inauguration en juin 2011. Une cohabitation qui l'enchante: « Ce serait bien que je lui donne la réplique, corporellement (…) Ça fait vraiment sens. J'aime beaucoup l'idée qu'on nous mettre l'un a côté de l'autre et, finalement, de presque chanter un duo virtuel avec Cecilia sur la scène du théâtre Grévin ». Outre celle de la diva italienne, la statue de cire du chanteur rejoint celles d'autres grands noms de l'art lyrique comme Maria Callas, Roberto Alagna ou Luciano Pavarotti et de la musique classique tels Mozart, Lully, Rostropovitch et le pianiste Lang-Lang (en 2017). Début 2020, c'est le violoniste Renaud Capuçon qui aura droit à son double de cire au Musée Grévin
The Musée Grévin inaugurates the wax statue of Philippe Jaroussky
Twenty years after making his concert debut in Paris on the stage of the Théâtre Grévin, Le contre-ténor returns to the Musée du boulevard Montmartre on November 13 for the presentation of his wax double to the public. The statue of Philippe Jaroussky must be next to the statue of Cecilia Bartoli that he discovered at its inauguration in June 2011. A cohabitation that enchants her: "It would be nice if I gave her the line, physically (…) It really makes sense. I really like the idea of putting us next to each other and, finally, almost singing a virtual duet with Cecilia on the stage of the Théâtre Grévin. In addition to the Italian diva, the wax statue of the singer joins those of other great names in opera such as Maria Callas, Roberto Alagna or Luciano Pavarotti and classical music such as Mozart, Lully, Rostropovitch and the pianist Lang-Lang (in 2017). At the beginning of 2020, violinist Renaud Capuçon will receive his wax double at the Musée Grévin