'2016 – what a year it has been! 
It's been a year full of political and cultural changes and we look forward what 2017 holds in store. 
We have also had to adapt WildKat's set up and services towards the current climate. Artists and organisations, as well as independent projects, look for even more value for money, and for smarter, more effective approaches towards reaching audiences. 2016 is the year we truly went into number crunching, exploring what and how coverage converts into ticket sales, which platform drives different types of traffic, what will guarantee a sell-out and what is worth an investment for the future. 
We have brought in a new set of Account Managers and created new roles to cater to a renewed interest in broader press and online targets. 
I am optimistic about 2017. Change always means opportunity. It means we are in motion, and the arts are the first place we will see that. I look forward to new pieces being created, new companies being formed and new ideas coming to fruition.
Thank you to all our partners, clients, journalists and the wonderful staff across all our WildKat offices. We finish the year on a high with our annual skiing trip to Austria! Let's slide merrily into the New Year.'
– Managing Director, Kat Alder
In 2016, WildKat PR continued to expand our roster with lots of diverse projects and campaigns, from Ancient Academy of Music to Metal's production of Steve Reich's Different Trains with the London Contemporary Orchestra. We also worked with a wide range of fantastic organisations on unique projects, including projects with The European Union Youth Orchestra, Help Musicians UK and Live Music Now. Also, across the Atlantic Ocean in our New York office, we began campaigns with the world-renowned The Cliburn and Cincinnati Symphony Orchestra.

Here are some highlights from our fantastic year:
In Spring 2016, Sacconi Quartet and Sacconi Chamber Music Festival returned to WildKat, and it was another very successful year for them, highlights include a 5-star review by The Guardian and also an awesome review by Financial Times. They also premiered Jonathan Dove's 'In Damascus', a brand new work for Tenor and String Quartet.
In Summer 2016, another year, another weird and wonderful set of Tête a Tête performances, including Toni Castells' '2045: The Year Man Becomes Immortal?', which featured in The Guardian's top classical picks, and on BBC Radio 3: In Tune, amongst other outlets. They also ran six productions, forming part of the Cubitt Sessions at the heart of King's Cross this year. Looking ahead to 2017, lots are going to happen in January with Tête a Tête, so keep reading our blog to follow their latest news!
In August, BitterSuite launched their crowd-funding campaign on Kickstarter, and successfully reached their target. They were featured in Vice, and they also debuted in New York at Brooklyn Academy of Music in December.
In Autumn 2016, we worked with Metal Liverpool on Steve Reich's Different Trains. We gained a huge range of alternative coverage, including The Sunday Times, live-streaming on Boiler Room, and BBC Radio 6 Music.
In Winter 2016, Ailie Robertson's classical debut single 'Haven' was a big hit, reaching No.2 on iTunes Classical Chart. She also made appearances on BBC Radio Scotland and BBC Radio 3: In Tune.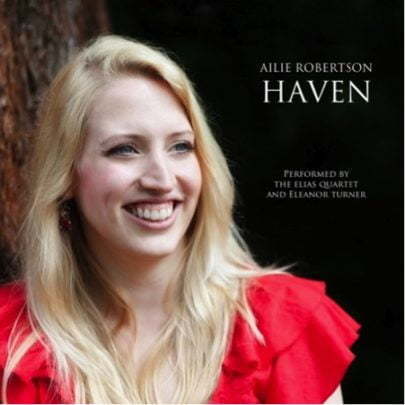 The Academy of Ancient Music received a very strong set of reviews for our first concert with them, recording 4 and 5 stars.  They also continue to receive excellent reviews for their disc of music by Dario Castello, which proves to be increasingly popular following the concert and broadcast and is encouraging in supporting their aim to bring neglected music to a wider audience.  We now very much look forward to the release of the second volume in 2017.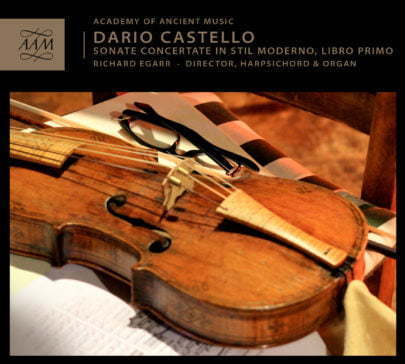 Accentus Music also has had an incredible year with us, with over 50 pieces of coverage throughout the year, and several productions nominated in several categories for the International Classical Music Awards 2017, including a CD by the Polish National Radio Symphony Orchestra and Alban Berg's opera 'Wozzeck' DVD performed by Opernhaus Zürich. We look forward to further collaborations with Accentus in the new year.
We also had a great year with Dartington – this year's festival saw musicians, writers and artists of all ages and abilities descend upon the beautiful medieval Dartington estate, to take part in courses, watch and participate in masterclasses, create new works, and attend concerts and performances, of which there were over eighty over the four week period!  We are excited to have the chance to work with them again for their International Summer School and Festival 2017, which promises to be just as, if not even more exciting.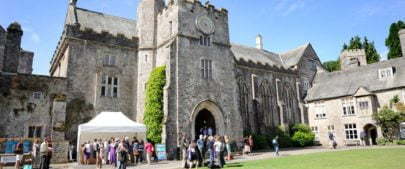 Besides our usual Press and Promotion service, we are also developing a wider range of services. We introduced our full Social Media packages and more Creative Campaigns.
We have recently worked with ECC100, a vinyl-only record label founded by Lush, on their release of 'Set in Stone', music inspired by ancient stone circles in Dorset, UK. As well as a press campaign, we also organised a creative campaign, inviting journalists and bloggers to travel on a journey through their senses, with fragrances created by Gorilla Arthouse, which were inspired by the music from the album, live performance from Simon Richmond and John Metcalfe, and the screening of a film by Patrick Dunn.
Now that the year is almost over, we are very much looking forward to announcing new partnerships in January 2017! To follow our latest news and updates, keep reading WildKat PR Blog, or follow us on our Facebook page and Twitter.
Have a very Merry Christmas and a great start to 2017!