Last weekend, the Newcastle-based choir Schola Cantorum sang a rare liturgy that hasn't been heard in public for almost 600 years, as part of a Medieval worship service, The Liturgy of the Nails.
Also known as 'Commemoration of the Nails of the Passion of the Cross of Christ', the liturgy was originally written by Constanza of Castile (1354-1394), the Abbess of the Royal Dominican Convent in Madrid, and is an extended meditation focussed on the ancient services of Vespers and Compline.
In writing this, Constanza was truly ahead of her time, because few women who lived during this period had produced similar work.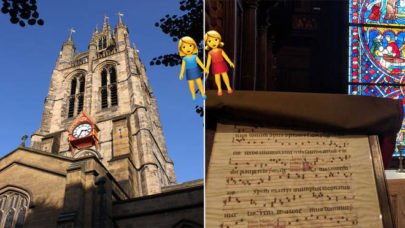 Now, women's choir Schola Cantorum have collaborated with Newcastle Cathedral and Professor Lesley Twomey, a Professor in Medieval and Golden Age Hispanic Art and Literature at Northumbria University, to bring her work to life.
Since Constanza first shared her work in the 1300s, the original music to the liturgy has been lost. Instead, Schola Cantorum sang her work to a series of chants that were popular during that period.
Directed by Kris Thomsett, the Cathedral's Assistant Director of Music, the choir also performed a hymn from a rare manuscript of music written for women's voices from the Royal Cistercian convent in Spain.
---
New research released on Friday by the Royal Albert Hall has revealed that Brits are nearly twice as likely to recognise a famous male classical composer compared to their female counterparts.
The study shows that the top 10 classical composers most recognised by Brits are all male, with Mozart (recognised by 70 per cent), Beethoven (70 per cent) and Bach (60 per cent) topping the list. In comparison, women composers had significantly lower recognition, with Fanny Mendelssohn, Clara Schumann and Hildegard von Bingen known to just 30 per cent, 17 per cent and 7 per cent respectively, despite composing some of the most critically-acclaimed pieces of their time.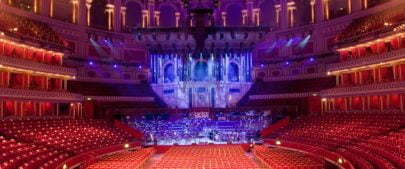 Lucy Noble, artistic and commercial director at the Royal Albert Hall, comments: 'History has left us a legacy of great classical composers; Mozart, Bach and Schubert to name a few. But we must make sure that young people are exposed to not just these white, male titans, but women and those from minority backgrounds are recognised too.'
She continues: 'The challenge doesn't just stop with redressing history. I am so proud that the Royal Albert Hall continues to be a venue that nurtures, showcases and champions incredible female talent today. There is no better example than our upcoming Love Classical series which will see performances from some of classical music's leading female performers.'
---
Der deutsch-österreichische Dirigent und Komponist Michael Gielen ist im Alter von 91 Jahren gestorben. Wie seine Familie mitteilte, starb Gielen am Freitag in seinem Haus in Mondsee in Österreich. Gielen leitete von 1986 bis 1999 das Sinfonieorchester des SWR. Er gehörte mit seinem umfangreichen Repertoire von Bach bis zur Moderne, von sinfonischer Literatur bis zur Oper, zu den wichtigen Dirigenten der Gegenwart.
Der Künstler musste sich bereits 2014 aus gesundheitlichen Gründen vom Dirigentenpult zurückziehen. Davor hatte der Spezialist für Neue Musik für Jahrzehnte die Etablierung der Avantgarde im Konzertbetrieb vorangetrieben und schon als 22-Jähriger mit der Aufführung des gesamten Klavierwerks von Arnold Schönberg für Aufsehen gesorgt.
Geboren wurde Michael Gielen am 20. Juli 1927 in Dresden. Seine Karriere als Dirigent startete er als Autodidakt in Argentinien, wo seine Familie auf der Flucht vor den Nazis 1940 eine neue Heimat gefunden hatte. 1950 begann er an der Wiener Staatsoper zu arbeiten. Es folgten Engagements als Chefdirigent der Königlichen Oper Stockholm, des Belgischen Nationalorchesters und der Niederländischen Oper. 1977 trat Gielen die Position des Chefdirigenten der Frankfurter Oper an, die er bis 1987 inne hatte. Parallel dazu war er einige Jahre Erster Gastdirigent des Londoner BBC Symphony Orchestra.
German-Austrian conductor and composer Michael Gielen has died last Friday at the age of 91. With his extensive repertoire ranging from Bach to modern music, from symphonic literature to opera, he was one of the most important conductors of our time.
In 1950, Gielen started working at the Vienna State Opera. This was followed by engagements as chief conductor of the Royal Swedish Opera, the Belgian National Orchestra and the Dutch Opera. In 1977, Gielen took up the position of chief conductor of the Frankfurt Opera, which he held until 1987. At the same time, he was the first guest conductor of the BBC Symphony Orchestra for several years. Gielen also conducted the SWR Symphony Orchestra from 1986 to 1999.