Met Opera cancels March performances
The Metropolitan Opera announced today that all performances until 31 March are cancelled due to the coronavirus pandemic.
A statement issued by the opera house said: 'In light of the circumstances involving the COVID-19 virus and in consultation with the office of the Mayor, the Metropolitan Opera has cancelled all performances and rehearsals through March 31, effective immediately.'General manager of the Met, Peter Gelb, commented: 'With health authorities urging social distancing with greater emphasis, it is simply untenable for us to continue to perform, as it puts our artists, staff, and audiences at risk. I would like to express my deep personal regret that the situation has led us to this point.'
---
Welche Kulturveranstaltungen werden abgesagt?
In Berlin sind sämtliche staatlichen Theater, Opern und Konzerthäuser ab Freitag geschlossen. Der Spielbetrieb werde von kleinen und großen Einrichtungen vorerst bis zum Ende der Osterferien am 19. April vollständig eingestellt, erklärte Berlins Kultursenator Klaus Lederer (Linke).
Die Corona-Krise erfasst den Betrieb von Oper, Theatern und Museen in Nordrhein-Westfalen. In Düsseldorf stoppten Oper, Schauspielhaus und Tonhalle den Spielbetrieb bis zum 2. April. Insgesamt fallen mehr als hundert Veranstaltungen aus. In Köln sagten Schauspielhaus, die Oper und die Philharmonie bis einschließlich Karfreitag alle Veranstaltungen ab.
Am Schauspielhaus Bochum finden zunächst bis Sonntag, 15. März, keine öffentlichen Veranstaltungen mehr statt. Wie es nach dem Wochenende weitergehe, werde voraussichtlich an diesem Freitag entschieden, teilte das Theater mit. Das Theater Aachen sagte alle Vorstellungen im Großen Haus und in der Kammer bis einschließlich 10. April ab.
Die Behörde für Gesundheit und Verbraucherschutz in Hamburg hat eine "Allgemeinverfügung über das Verbot von Veranstaltungen und Versammlungen zur Eindämmung des Coronavirus" erlassen. Sie gilt ab Freitag, 13. März, und bis zum 30. April. Aueßrdem hat die Behörde für Kultur und Medien mitgeteilt, dass Elbphilharmonie, Laeiszhalle, Hamburgische Staatsoper, Deutsches Schauspielhaus, Thalia Theater und Kampnagel im selben Zeitraum den Spielbetrieb einstellen.
Der Aufsichtsrat der Salzburger Osterfestspiele zieht ebenfalls die Reißleine. Das Festival hätte am 4. April mit der Hauptproduktion, der Oper "Don Carlos" von Giuseppe Verdi, beginnen sollen.
Die Semperoper und das Staatsschauspiel Dresden stellen wegen der Ausbreitung des Coronavirus zunächst bis 19. April den Spielbetrieb ein.
Die Stadt Bonn hat das Beethovenfest abgesagt. Es handele sich um zehn Veranstaltungen zwischen dem 13. und 22. März, sagte eine Sprecherin am Mittwoch. Die Konzerte müssten ersatzlos ausfallen, bereits erworbene Tickets würden erstattet.
Which cultural events are cancelled?
In Berlin all state theatres, operas and concert halls are closed from Friday onwards. For the time being, small and large institutions will be completely closed until the end of the Easter holidays on April 19, explained Berlin's Senator for Culture, Klaus Lederer (Left Party).
The Corona crisis is affecting the operation of opera houses, theatres and museums in North Rhine-Westphalia. In Düsseldorf, the opera, Schauspielhaus and Tonhalle stopped operations until 2 April. In total, more than one hundred events are cancelled. In Cologne, the Schauspielhaus, the Opera and the Philharmonic cancelled all events up to and including Good Friday.
At the Schauspielhaus Bochum there will initially be no more public events until Sunday, 15 March. The theater announced that the decision on how to proceed after the weekend will probably be made this Friday. The Aachen Theatre cancelled all performances in the Großes Haus and the Kammer until April 10th.
The Ministry of Health and Consumer Protection in Hamburg issued a "general ruling on the prohibition of events and gatherings to contain the coronavirus". It is valid from Friday, 13 March, and until 30 April. In addition, the Ministry of Culture and Media has announced that the Elbe Philharmonic, Laeiszhalle, Hamburg State Opera, Deutsches Schauspielhaus, Thalia Theater and Kampnagel will stop playing during the same period.
The Supervisory Board of the Salzburg Easter Festival is also pulling the plug. The festival should have started on April 4 with the main production, the opera "Don Carlos" by Giuseppe Verdi.
The Semperoper and the Staatsschauspiel Dresden will initially cease operations until April 19 due to the spread of the corona virus.
The city of Bonn has cancelled the Beethovenfest. There are ten events between March 13 and 22, a spokeswoman said on Wednesday. The concerts would have to be cancelled without substitution, tickets already purchased would be refunded.
---
Le jeune compositeur français Samir Amarouch reçoit le prix Siemens
Le prix Ernst-von-Siemens sera décerné en mai prochain, à Munich, à l'altiste allemande Tabea Zimmermann. En complément de cette distinction, que certains considèrent comme le Nobel de la musique, un prix est également décerné, depuis 1990, à trois jeunes compositeurs. L'Américaine Catherine Lamb (née en 1982), l'Italienne Francesca Verunelli (née en 1979) et le Français Samir Amarouch (né en 1991) sont les lauréats de la promotion 2020.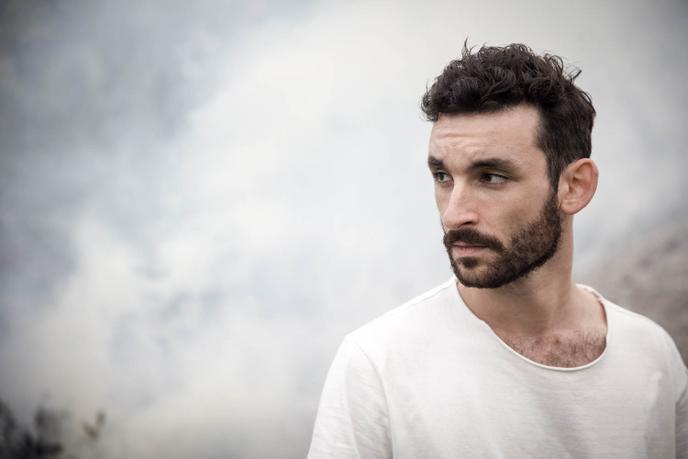 Young French composer Samir Amarouch receives the Siemens Prize
The Ernst-von-Siemens prize will be awarded in May in Munich to the German violist Tabea Zimmermann. In addition to this distinction, which some consider to be the Nobel Prize for music, a prize has also been awarded since 1990 to three young composers. The American Catherine Lamb (born in 1982), the Italian Francesca Verunelli (born in 1979) and the French Samir Amarouch (born in 1991) are the winners of the class of 2020.