Classical News
The New York Times
New Deadline for Met Opera Negotiations: Sunday
The Metropolitan Opera, which has been threatening to lock out its workers if they do not agree to concessions, has set a new deadline for reaching an agreement with its unions: Sunday night, a little more than a month before the opera season is set to open.
Classic FM
Daniel Barenboim conducts Israeli/ Palestine peace concert
The Israeli-Argentinian conductor directed Israeli and Arab musicians in a concert on Sunday to promote peace in Gaza.
RYOT News
Watch a Renowned Violinist Play While Having Brain Surgery
Playing violin at the elite level that Roger Frisch has been doing all his life is no easy task. Doing so while undergoing brain surgery? Well that's talent on a whole 'nother level.
The Sydney Herald
Australian violinist recruited to work as Soviet spy
An Australian violinist was recruited by the KGB to work as a highly trained Soviet spy in Hong Kong and China, according to a just-released Russian intelligence archive.
Classic FM
Elton John and David Furnish to star in classical drama?
Sir Elton John and husband David Furnish are rumoured to be joining forces with True Blood creator Alan Ball for a new show on American channel HBO.
Classic FM
Arsenal player Santi Cazorla conducts a 'choir' of fans in video
Arsenal continues to build a reputation as the football club of classical music lovers following the posting of a Vine video in which midfielder Santi Cazorla is seen conducting a crowd of supporters in a chant.
Die Welt
Jetzt zwitschern sie schon aus dem Theater
Eine ganz schicke Idee: Theaterkritikschreiben während das Theater noch spielt. Hinten im Saal durfte die Kritik twittern. Warum man nicht alles machen muss, was man machen kann. Auch im Feuilleton.
La Croix
Jean-Sébastien Bach dans le Massif central
Pour son 15e anniversaire, le festival Bach en Combrailles se déroule du 11 au 16 août dans un site sauvage et protégé.
Le Monde
Paris: bataille de financements autour de la Philharmonie
La Philharmonie de Paris, futur temple de la musique symphonique conçu par l'architecte Jean Nouvel dans l'est de la capitale, en bordure du Parc de la Villette, doit être inaugurée en janvier 2015.
Twitter
Classical Music Agen: ‏@AClassicalMusic VC 'Young Artist' Violinist Charles Yang Walks Away From Horror Highway Accident http://ift.tt/XeuNwh  #classicalmusic
METOrchMusicians ‏@METOrchestra  RT @OrchCanada: "Musicians On Call" Bring Music for the Soul to Patients' Beds: @artshealthca #classicalmusic http://reut.rs/1kErHfC
Classical Music‏: @ClassicalMusic8 The Kids Could Be Alright: Classical Music Should Appreciate Its Forefathers – Classicalite http://dlvr.it/6b6gcP
Tafelmusik: ‏@Tafelmusik  Why does coughing occur at concerts? Thanks to @classical963FM for the post! http://ow.ly/A4471  #classicalmusic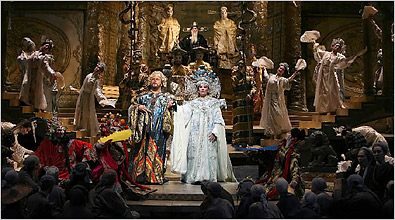 New York Metropolitan Opera
Sara Krulwich/The New York Times