Following a successful Kickstarter campaign, guitarist Michael Poll is releasing his album "7-String Bach"  on 6 April 2018, and WildKat is delighted to be promoting this release in Germany.
Michael's "Bach Project" brings Bach's music to life here in the 21st century, fusing modern instrumental practice with historical techniques and doing it all on an instrument that is built specially for the job by American master luthier Robert Ruck.
Bach left manuscripts for two complete instrumental suites for Lute, the predecessor of the modern classical guitar, and for the Bach Project Michael has recorded them using state of the art technology in one of the world's iconic recording studios: Abbey Road.
A seven string guitar is a special musical creature: the range of the modern guitar plus five notes taken from the double bass. This instrument makes it possible to play Bach's music in its original register, as he heard it.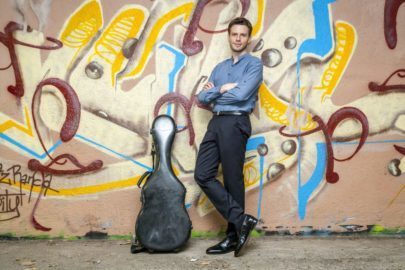 Classical guitarist and conductor Michael Poll has performed across North America, South America, and Europe, including in Barbican Hall, Wigmore Hall, and the National Theatre of Panama. Active both as a performer and a conductor, Poll's 2016-2017 season includes headline concerts for the Wilderness Festival with Yijia Zhang, the Bloomsbury festival as both guitarist and conductor, six engagements conducting the Goodensemble orchestra in London including a Gala Performance in honour of Queen Elizabeth II, and guitar recitals in Boston, Washington, San Francisco, London, Philadelphia, and New York. Poll's collaborators have included pianists Stephan Ciric, David Malusa, John Fisher, and Jason Bae, tenor Peter Devoran, barritone Jake Muffett, and his brother conductor Edward Poll.
The CD, which will be released on Orchid Classics, is available from 6th April 2018.