Michael Sanderling has been appointed Chief Conductor of the Luzerner Sinfonieorchester. The Berlin-born artist was unanimously elected by the Luzerner Sinfonieorchester's board of directors and will take up his new post in 2021, at the start of the orchestra's 216th season. He will succeed current Chief Conductor James Gaffigan.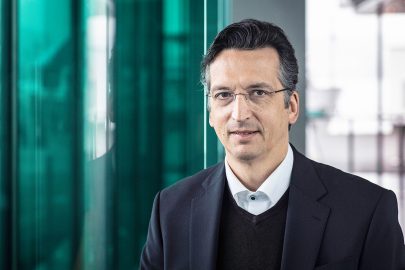 Michael Sanderling's relationship with the Luzerner Sinfonieorchester began almost a decade ago when he led a programme of works by Schubert and Brahms in 2010, followed by a concert of music by Weill and Shostakovich in 2014. In March 2019 he conducted two programmes in Lucerne, as well as helming the Luzerner Sinfonieorchester's «Residenz» at Tongyeong Festival in South Korea, which presented a wide range of works by Beethoven, Brahms, Rachmaninoff, Holliger and Ysang Yun. In May 2019, having developed a close relationship with the orchestra, Sanderling was able to step in at short notice to lead concerts at home, performing Shostakovich's 5th Symphony.
Following the announcement in August 2019 that James Gaffigan's long and successful tenure as Chief Conductor would be coming to an end, an international search for his replacement was begun at once. Commissioned by the Luzerner Sinfonieorchester's board of directors the Artistic & Executive Director of the Luzerner Sinfonieorchester created a profile of the qualities the new chief conductor should bring to Lucerne. While scouting for the prefect candidate he received expressions of interest from leading conductors around the world, an indication of the esteem in which the orchestra is held.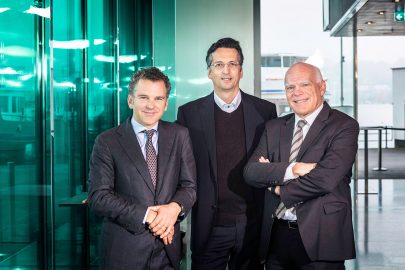 It seemed more than natural to start talks with Michael Sanderling: Particularly following his recent collaborations that had deepened his familiarity and relationship with the musicians. After considering those qualities and intensive conversations about the future direction and opportunities for the orchestra, it was determined that Sanderling was the ideal candidate for the role, supported by the unanimous consent of the musicians, the board and the artistic director.
WildKat is delighted to be working with Lucerne (sic.) on their international press and PR.