Montserrat Caballé, the celebrated Spanish soprano who won a new generation of fans after singing Barcelona with Freddie Mercury, has died at the age of 85.
A spokesman for Barcelona's St Pau hospital, Abraham del Moral, confirmed her death early on Saturday. The singer had a stroke in 2012 and had been admitted last month for a gall bladder problem, according to Spanish media reports.
Caballé was born into a working class family in Barcelona. Her musical talents became apparent early on – she was singing Bach cantatas at the age of seven.
The singer achieved international acclaim in 1965 when she stepped in for another performer in the notoriously difficult role of Lucrezia Borgia in Donizetti's opera in New York. Her debut went down in opera history as one of the greatest overnight successes and she went on to tour the world in a career that spanned half a century, starring in 90 opera roles and giving almost 4,000 performances.
[via The Guardian]
RIP Montserrat Caballé – one of the all time greats. Thank you for sharing your immense artistry and gorgeous voice with all of us! 🙏❤️

— Thomas Hampson (@thomashampson) October 6, 2018
A great loss to the world. For all the good you have done and for all that you loved – singing! am privileged to say I have met you. With love to your family.
Montserrat Caballe RIP

— Peter Straker (@PeterStraker1) October 9, 2018
---
Music as a timetabled subject is at significant risk of disappearing in schools, according to a survey by the University of Sussex.
The research found an increasing number of secondary schools had reduced or completely removed music from the curriculum for secondary school students in years seven to nine. Some schools are no longer offering music as a curriculum subject, with others only offering it on an 'enrichment day' once a year.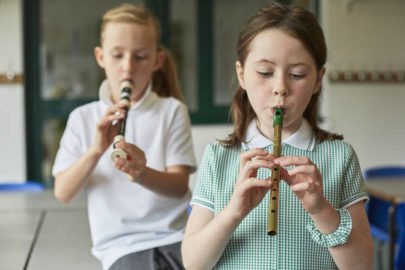 The research found the English Baccalaureate (EBacc), a set of core subjects used to measure schools' performance, is having a particularly negative impact on the provision and uptake of music in schools. Performance measures and a squeeze on funding were also reported as having a negative effect.
According to the survey, some schools have discouraged top-set students from taking music at GCSE, because of the EBacc. In others, lower ability students are prevented from taking music so they can concentrate on core subjects.
[via Classic FM]
---
Cellist Sheku Kanneh-Mason and conductor Sir Simon Rattle have topped the Evening Standard's Progress 1000 list, celebrating the most influential people in London's classical music industry.
Sheku's first place position was secured following his performance at Prince Harry and Meghan Markle's wedding, as well as his various roles as an ambassador of music-making across cultural and generic divides.
The list also recognises the achievements of mezzo-soprano Sarah Connolly, Karen Gibson, who led the Kingdom Choir's performance of "Stand By Me" at the royal wedding, soprano Nadine Benjamin and Royal Opera House Music Director Antonio Pappano.
[via Evening Standard]